The story of these boats can be found in "MY LIFE TEXTS"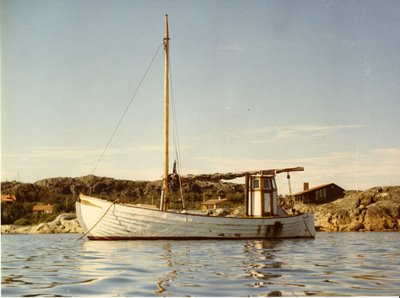 This is the fishing boat I bought in 1960, hoping to have her as a permanent home. She was sorry to say rotten beyond repair.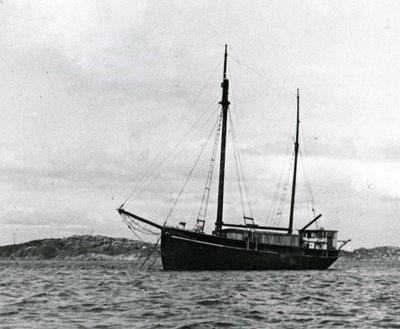 This is the Baltic trader I and my brother in law bought, she was even more rotten. We added the superstructure above the cargo room, which can be seen on the picture, to get more space.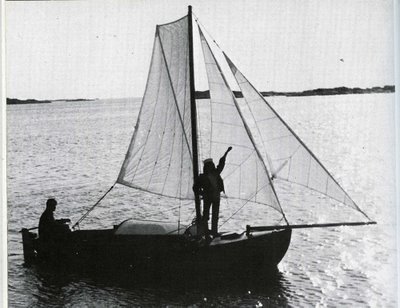 This is the boat that sank.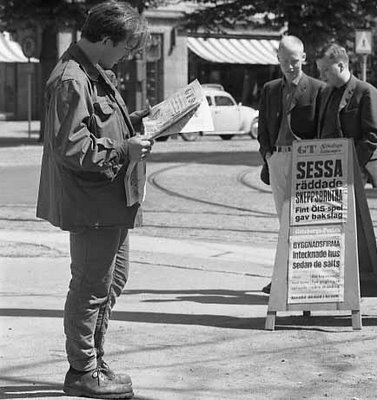 Here I am reading about my own rescue, the headlines in the background.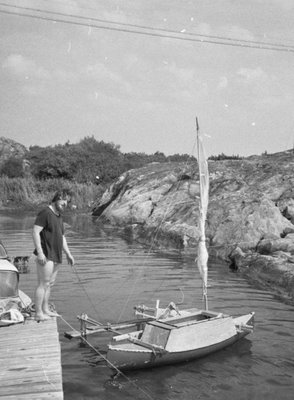 Not having had enough, the next year may be 1966, I built this experimental proa. She did not sink but capsized. Lessen learnt at great cost. Later boats were more succesful.
---