During my planned long sail some days will be gray with contrary winds. To prevent me from start to feel downhearted I will bring with me a model of Next Design.
The one I have shown pictures of scale 1/20 is to big, there is no place for it. Therefore I have made onother one scale 1/40 eight times as small by volyme.
To cheer me up I will look at my small model instantly I will realise that although it is gray abouve the clouds mother sun is shining as brightly as ever. My heart once again filled with sunshine I will fight the contrary wind and make progress.
Below a picture.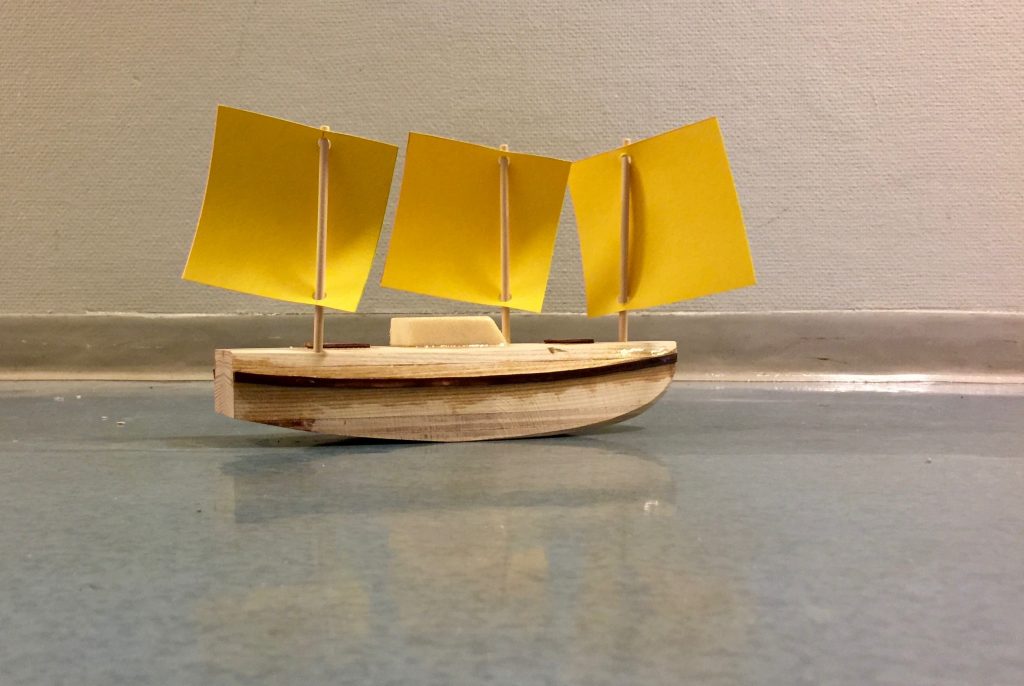 Click once or twice to enlarge.
Beppe has today added 2 videos to this site.
One about lazyjacks at Varius
One about Next Design at Next Design
To be continued…
Regards Yrvind