The hinge is for the aft opening window in the deckhouse. Below is a picture of how I made a mock up of the window.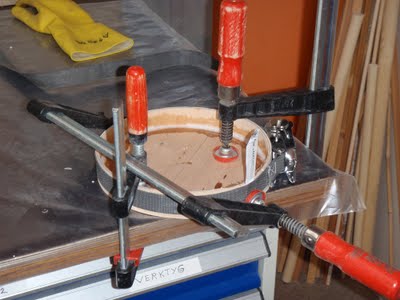 Below the window mock up is in place in the open position.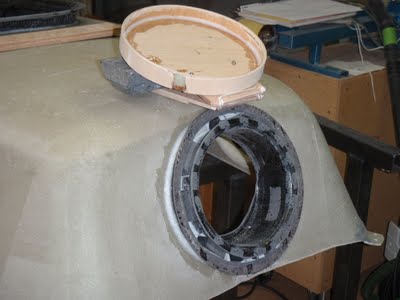 Below the window mock up is in place in its closed position.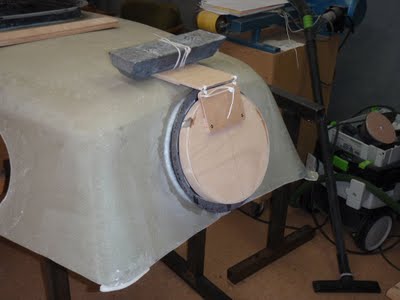 Below is a close up of the hinge which makes possible angular and linear movements. It is important to have a linear movement in a window when you clamp it down. Ordinary hinges, in my opinion is no good. Still they are used by nearly every one. The reason why the are not always leak proof is you can only clamp down one side of the window, the side opposite to the hinge.
The thousand old trick of making a hinge of a rope threaded in a eight figure gives enough play to move the windows edge deep into the gasket. Making it non leaking in all conditions.