Janneke from Holland sailed with me in the first Bris 1972 to 1978.
Recently we have renewed our contacts.
A few weeks ago Janneke suggested that as small sailboats are so cheap in Sweden and as it such a paradise to cruise here why do we not purchase a little boat and have a holliday.
After searching the web we chose a Västbris 20. A high quality boat with lead keel and teak interior.
Below a picture of a sister boat on land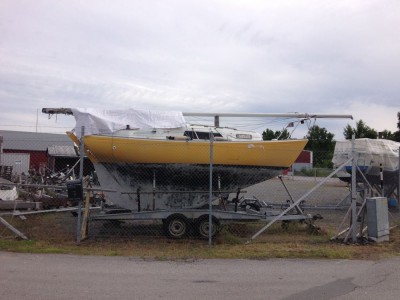 We bought an boat without an engine so i made a sculling oar. Here is the start.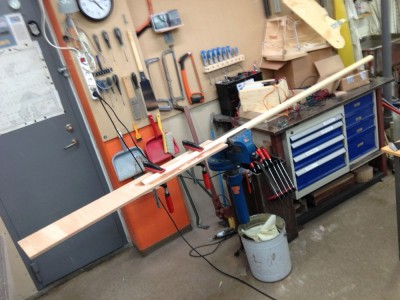 My trusted sailmaker Hans Hamel made a new mainsail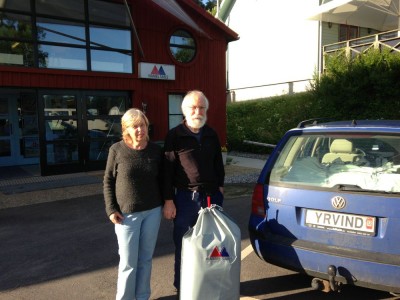 I took delivery of the boat in Stockholm and sailed her to Kopparmora båtklubb where Beppe my webmaster looked after her her while I drove to Holland to pick up Janneke. Below a selfportrait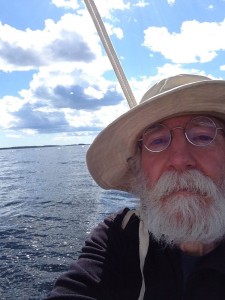 My first meal abord consisted of Räkost and raybread and milk. The raybread was leftover from my 2011 Atlantic crossing in the 4,8 meter chinerunner. It tasted as good as new and is probably good for a few more years.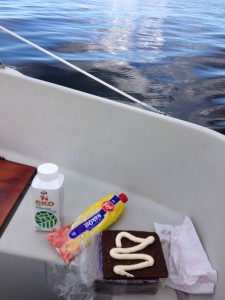 Webmaster testing the boat with the old mainsail.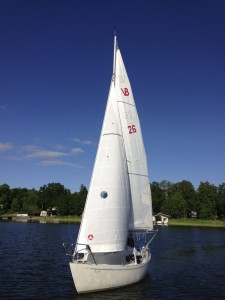 Janneke at the tiller.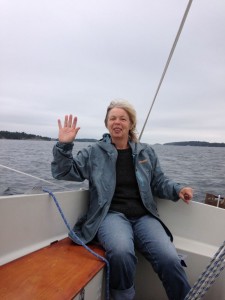 Tied up to an island near Oxelösund.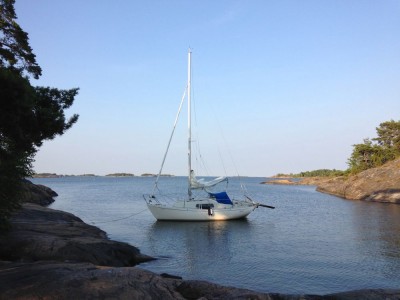 Below, a few islands near Fyrudden Gryt. There are tens of thousands of unhibited island in that region and no tide, a paradise.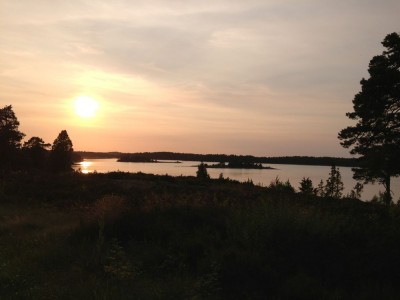 Now we are back in Västervik working.
Janneke has promised to write something about how Seaband and akupressure prevents the terrible seasickness.
To be continued…
Regards Yrvind