On friday I drove to the Swedish west coast.
First stop was in Göteborg where Henric from Teufelberger was happy to donate some ropes to project Ex Lex. Picture below.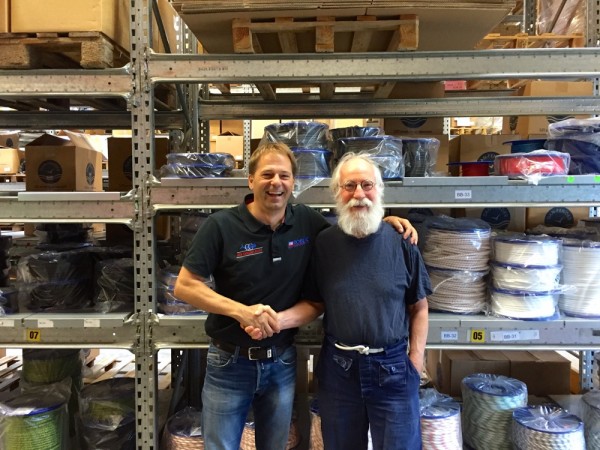 After that it was Tony at Navimo in Henån who was happy to outfit Viktor and Dan two of my adepts with anchors chain liferaft inflateble and more for a long voyage in an rebuilt Vega. Dan to the left Tony to the right.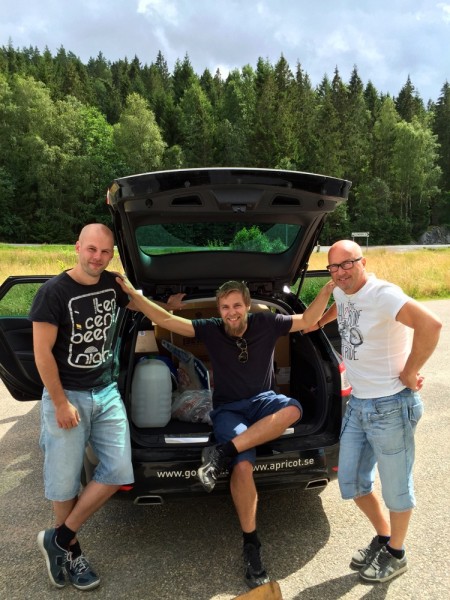 2007 I had sailed to Florida with Thomas an other adept. Now he had found himself a beautifull bride. It was a party of three days. Friday was only for yong people, persons below 30 years of age. An exception was made for me being 76 years of age.
Here we are geting ice to cool the drinks.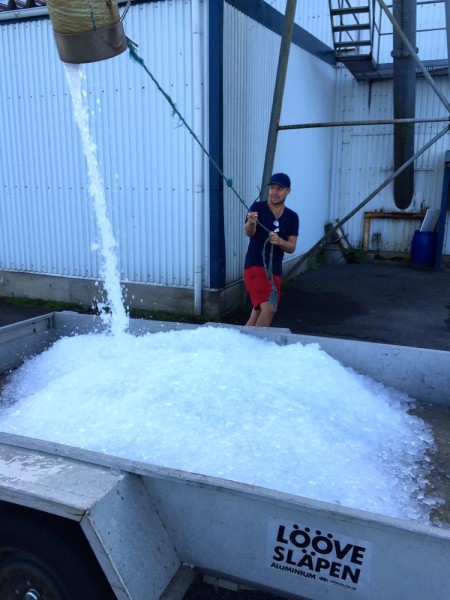 The bottles being cooled. I never touch alchohol in any form. Maybe thats why I was let in on the friday party.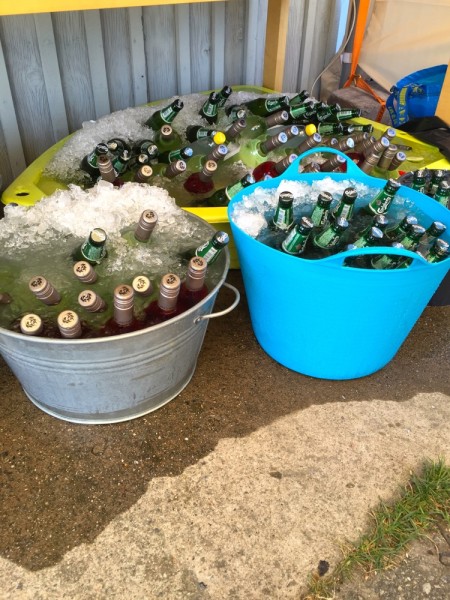 The ceremony.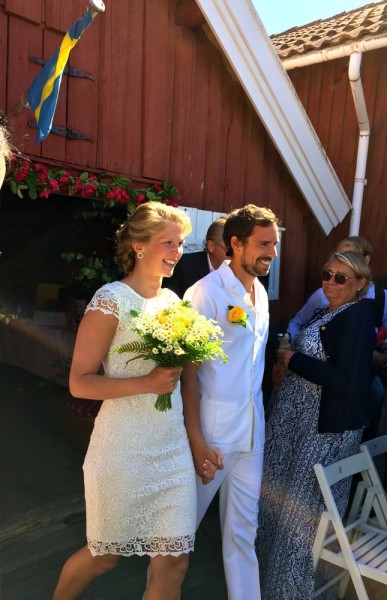 Me with the newly married, hat and jacket is against the sun.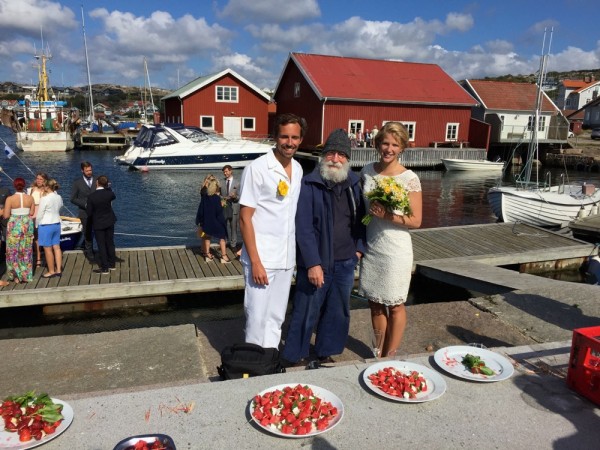 Sunday afternoon I drove back to Västervik. With me I had a good supply of NM-epoxy from the Nils Malmgren factory in Ytterby.
Now I am back in production.
To be continued…
Regards Yrvind.