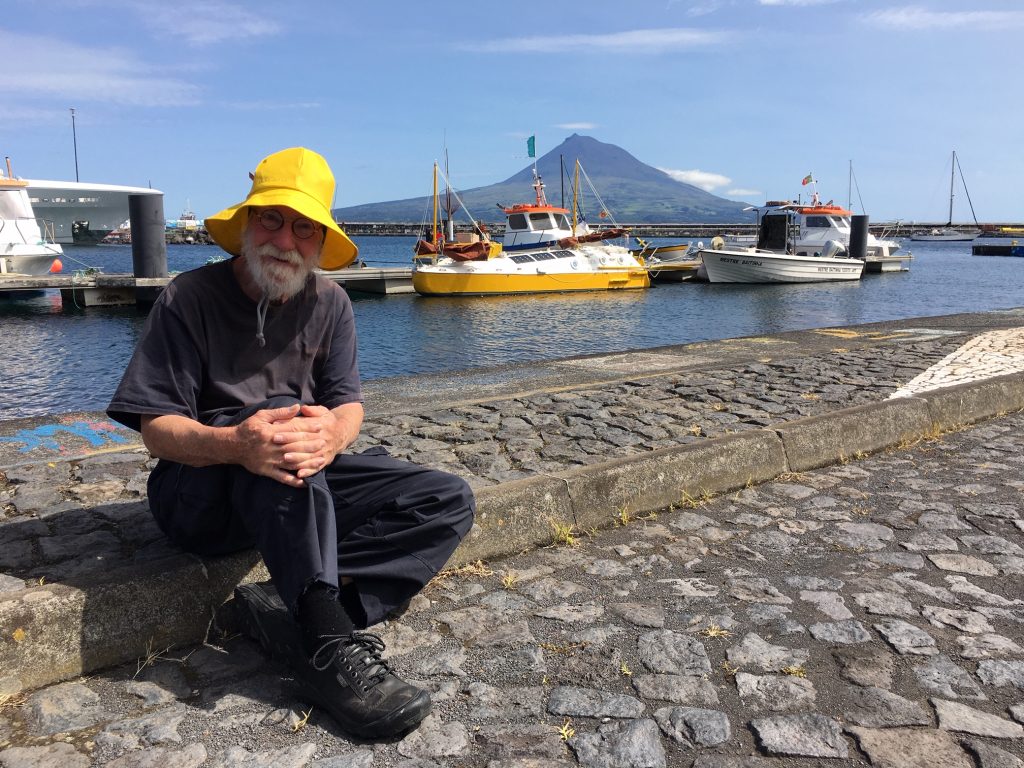 Exilex is a fine boat.
Her problem is me.
My ambitions was to greedy. Sailing to New Zealand non stop was not realistic. Now I have learned that lesson.
Sailing an Atlantic circuit in her would have been no problem if I had not loaded her with water for 160 days and food for maybe 300 – 400 days.
Also Corona changed everything. Borders were closed. The plan was to depart from Ireland like I did in 2018. That was not possible year 2020.
While considering different options someone asked me what I was going to do in New Zealand.
After some thinking I realized that really I had no business in New Zealand it was the voyage I desired.
I said to myself: With all the hassels of Corona visas customs bureaucrats etc why not just float around on a nice piece of the deep blue endless eternal ocean that I love so much?
1983 I sailed my boat Bris to Museum of Yachting in Newport R.I. via the Sargasso sea.
I had a fantastic time. Sunshine a very very light breeze, the Sargasso sea was flat like a mirror. I enjoyed myself.
The new idea 2020 was to load up the boat with as much food and water as possible.
I overdid it. After 78 days at sea I still have 75 liter water of 130 having used 65 liter.
As for food even worse. I do not know how much food I loaded but I have hardly dented it. Probably there is still 80 or 90 % left. That is I have not eaten more than a fraction of it.
This time with boarders closed I left Ålesund, Norway 27 of June 2020.
It turned out to be a very cold, grey, windy voyage.
Finally after passing the latitude of Cape Finisterre I hoped to get god weather. The pilot chart showed 1% gales but then there was 3 days of gales and predictions for more just at the beginning of September.
There was also some problems with the boat. She sailed very slow with all the food. I had experimented with a new type of hatches that was not satisfactory. The steering system, The jammers did not work. There were other things also that could be improved on.
Besides I had such good ideas for a new boat, a canoe cruiser. The hull shape like a whale boat. In Horta Azores there are whale boats. I have been extremely lucky twice so far I have been out sailing whale boats.
I cut the voyage short mostly due to bad weather and winter coming.
I now have sailed from Norway west of Scotland and south three times, first in Bris  1973, then in Bris 1983, now in Exlex 2020.
1973 was very stormy
1983 was good weather
2020 was windy cold and gray.
I will try to ship Exlex back to Sweden if I can afford it and myself somehow get back.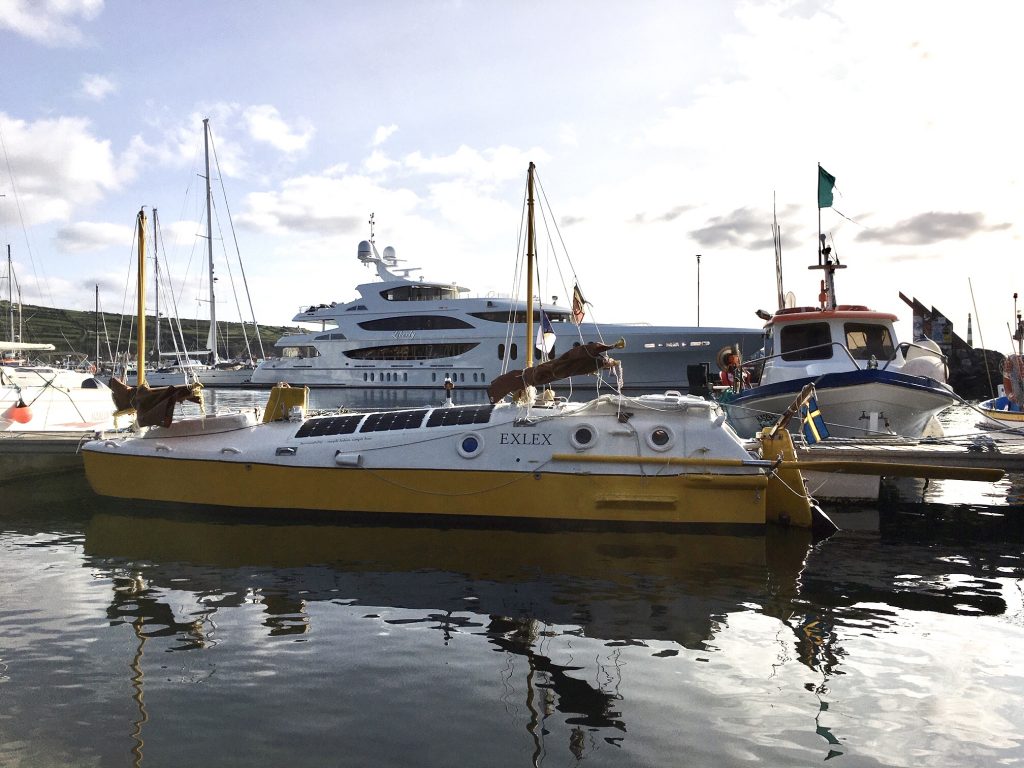 About next boat more later.
Regards Yrvind