I have now started to antifoul Exlex. One side of the rudders and the daggerboard as well as the starboard side is done. Today I did the bottom. Unfortunately my neighbours were not happy about the smell. I will be more careful when I do the port side, doing the painting after work hours.
The work with a roller went very swiftly half an hour at most.
When the antifouling is done the important work on Exlex is done. I will keep doing a few odd jobs just get her in peak condition.
Click to enlarge.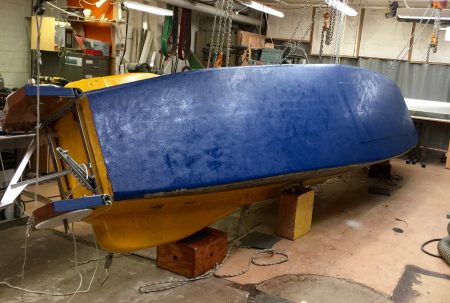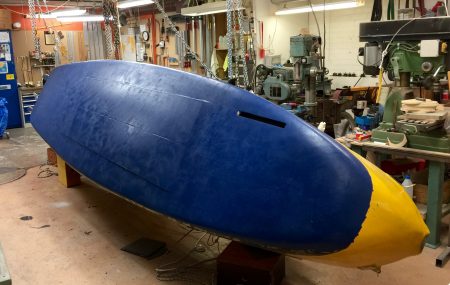 To be continued…
Regards Yrvind.