I did not consider my self competent to do high quality lead castings with no porosity or hollows. After much searching I found Bo in the village of Blomstermåla (its name means "the painted flower") Here Bo is outside his foundry.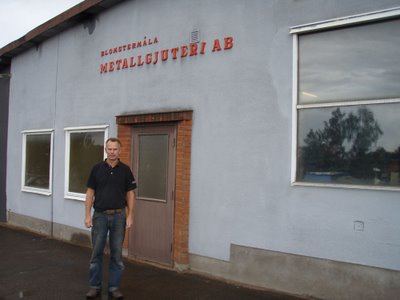 After having put the model in sand the inlet and a substantial raiser is added.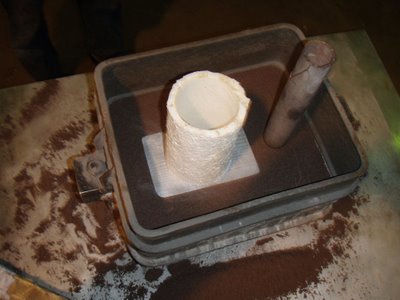 More sand is poured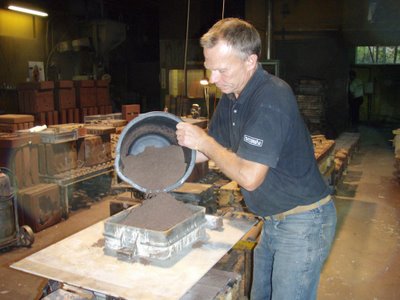 The sand is compacted.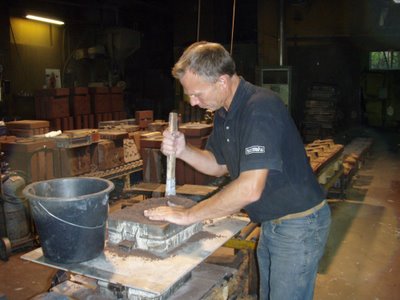 The lead is poured.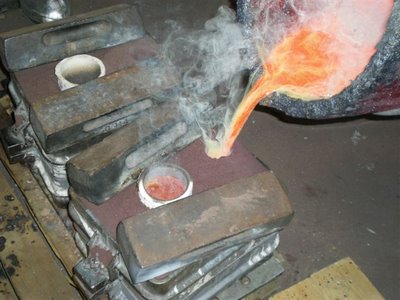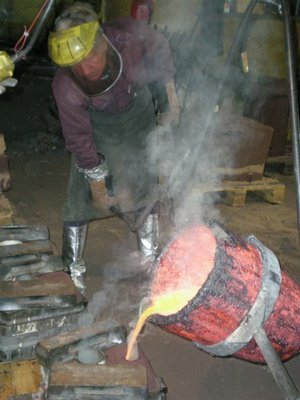 Here is my weight with inlet and raiser which are sawn off with a bandsaw.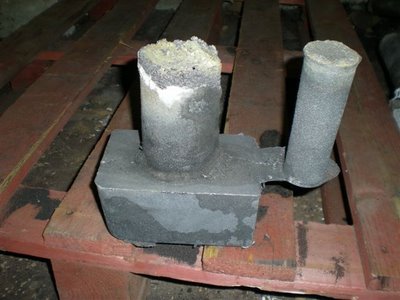 The pieces with its stainless steel handle weigh 14 kilos or a bit more than 30 pounds each. In the boat there is place for six making 84 kilos, the weight of a big man. I always make a few extra. I have six spare ones to select the best and in case I make a mistake. Below is some of them.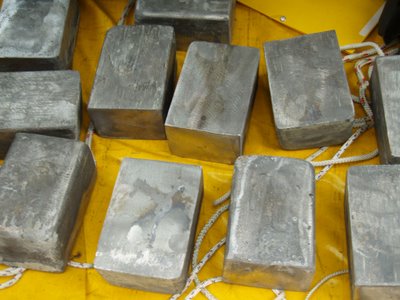 Below the final product swept in kevlar for wear and with its handle.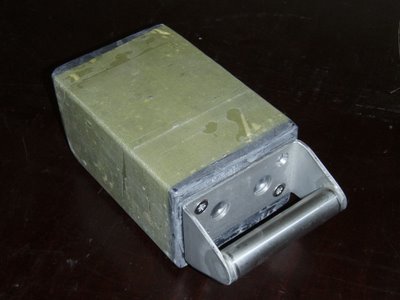 Thank Bo and the personal at Blomstermåla foundry for a well done job.