In principle, I am against ballast, but the boat has become to heavy, especially high up. At the start of the voyage from Ireland Exlex will be overloaded, halfway to New Zeeland, after five months of sailing, when south of South Africa, half the food will be gone. At the same time I will at 45 degrees south, meet heavy weather then with ballast and me having after 5 months adapted to the boat and life at sea and with the southern summer in November coming up I think same ballast, after all, is a good idea.
Below are some pictures showing Peter helping me to cast the lead pigs.
The melting pot.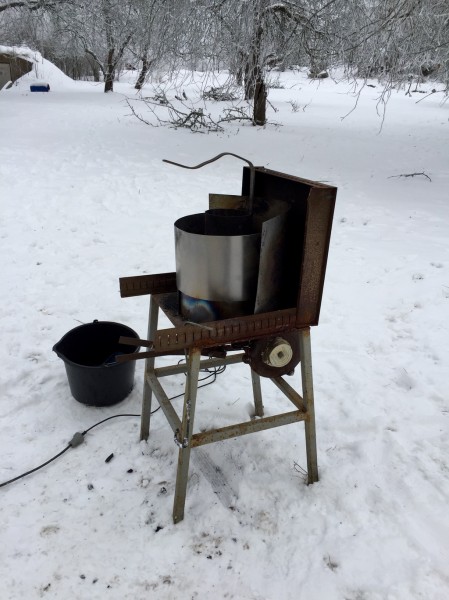 Some of the lead being melted.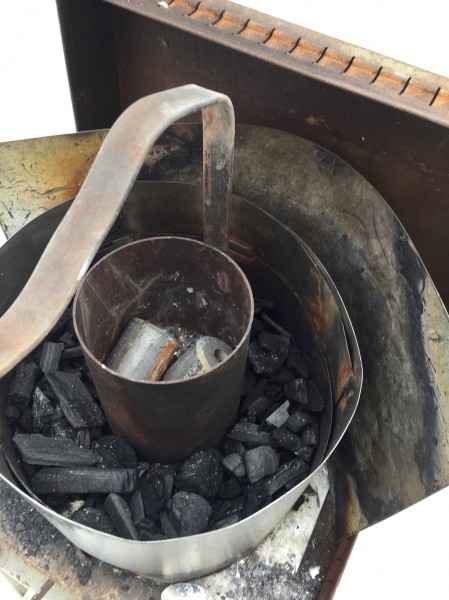 Peter putting the model in the sandbox.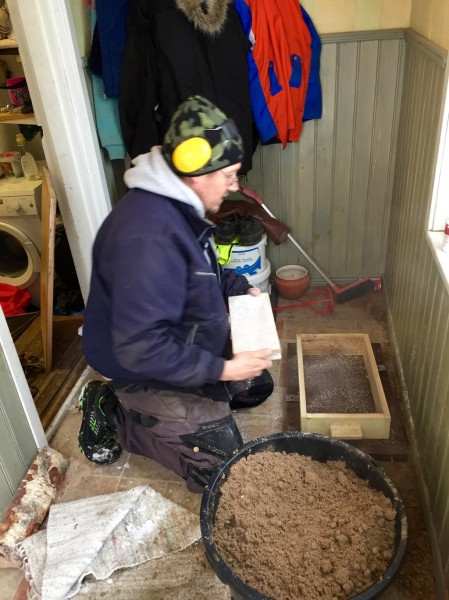 Adding sand
Compacting the sand with a piece of wood.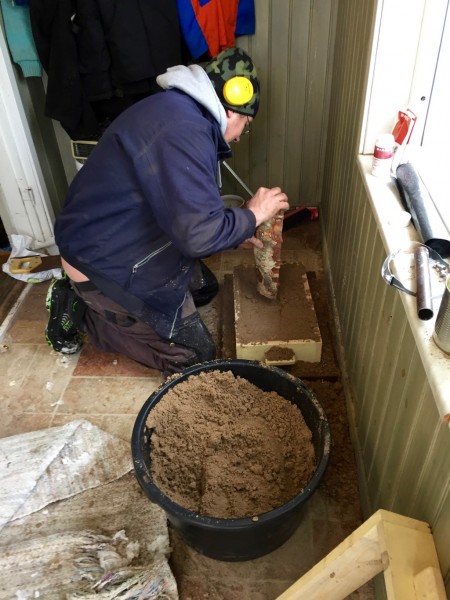 The sandbox is turned upside down.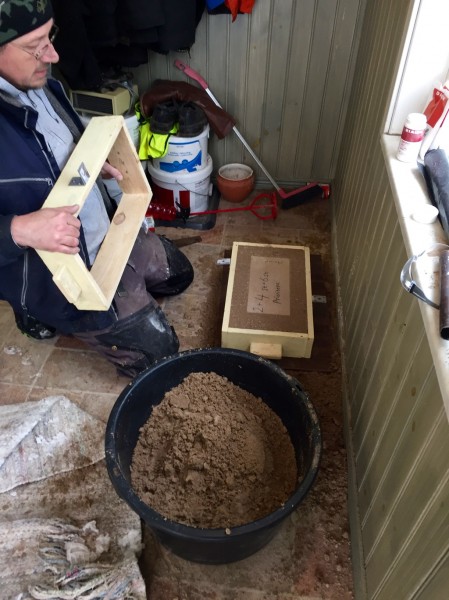 The model is remowed. Next step the top sandbox can be put on.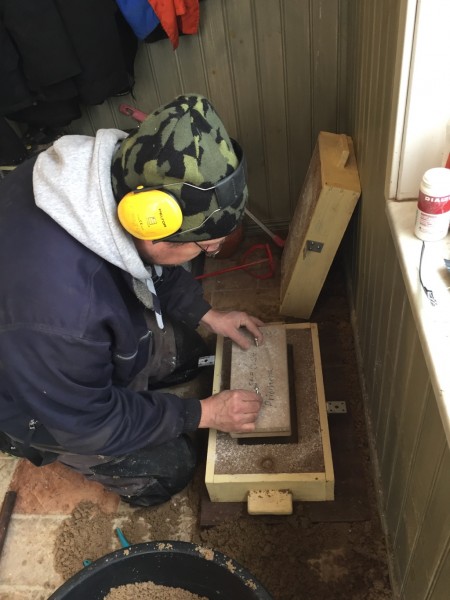 Peter is pouring the molten lead.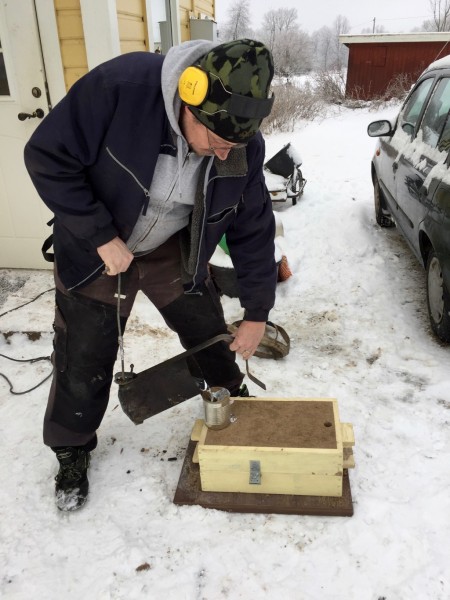 Peter is remowing the lead pig.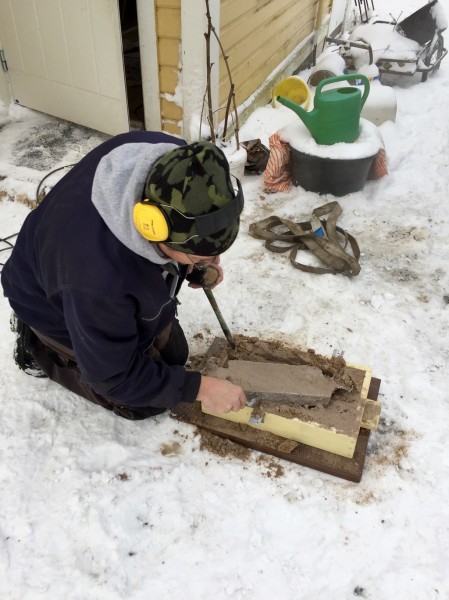 The lead pig is cooling in the cool snow.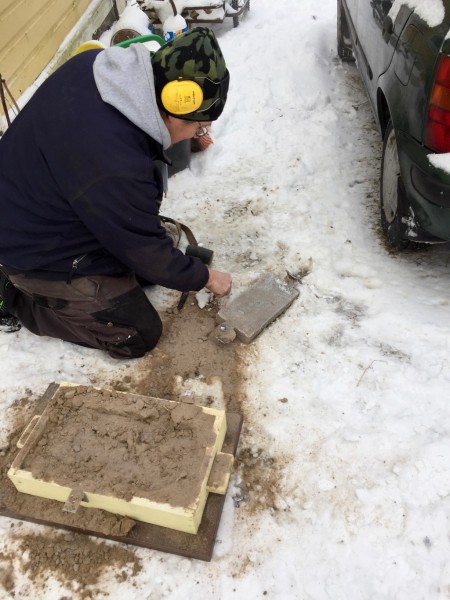 I am cutting of the raisers with a wooden saw.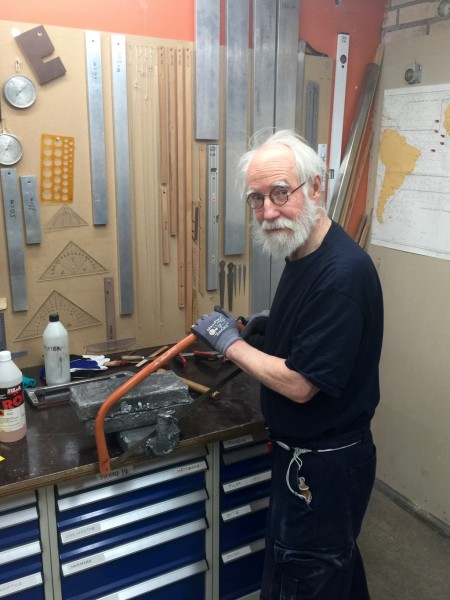 After grinding of the ruff surface i encapsulate the 6 lead pigs weighing 150 kilos in NM-epoxy. They are ready to be inserted in the boat.
The will not be glued in place becouse I like to have the option to remowe them for exemple beaching the boat or having her on a trailer behind a car,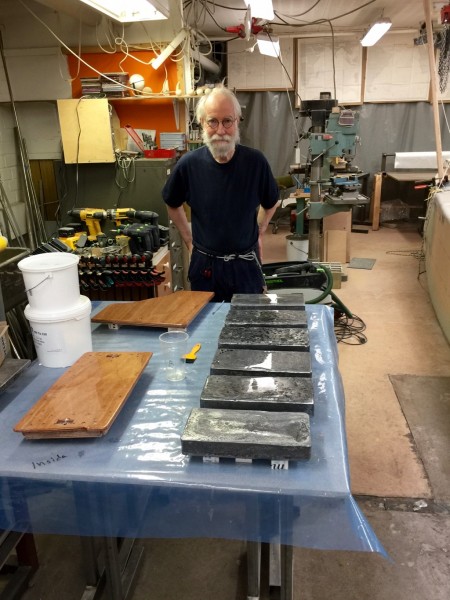 To be continued…
Regards Yrvind.