Good news to all lug nuts. Again I have I been out again testing Exlex, now in stronger winds guessing upper force 4 or lower force 5
She now pointed about 53 degrees from the the wind compered to 65 degrees in less strong winds. Well a friend told me that his double ender pointed 45 degrees from the wind so I made an extra effort to steer well.
Below a photo of my Ipad showing the track.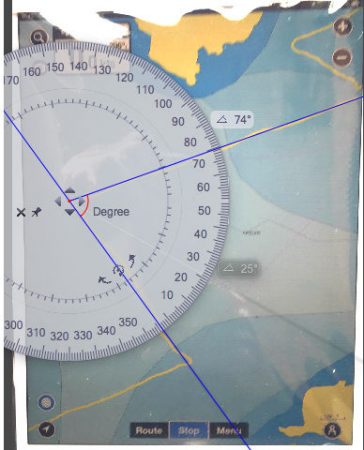 Regards Yrvind