CROWDFUNDING WITHOUT MIDDLEMEN
PEOPLE WHO LIKE TO SUPPORT MY PROJECT ARE WELCOME TO SWISH DONATIONS TO 0706 200 550 OR USE THE DONATION BUTTON
ALL CONTRIBUTIONS ARE WELCOME
BOTTOM PAINT
Exlex bottom is now painted. The original idea was to use antifouling. But I have changed my mind. I had hoped to do a test sail to Iceland May 2019 but things, mostly the hatches and the steering system has taken longer than expected so the new dream is to launch in the end of this summer and do a bit of coastal cruising in home waters. But, before leaving for Cape Horn I like to sail the ocean to find out how she behaves offshore, how she rides out storms and if any modifications are needed. The new plan is for a test sail 2020 leaving Dingle Ireland early summer sail to Acores stay there for a month or two sail to Porto Santo Madeira stay there for a month or two, then sail out into the Sargasso Sea, the only ocean without shores a region of the North Atlantic Ocean bounded by four currents
It is distinguished from other parts of the Atlantic Ocean by its characteristic deep blue color and exceptional clarity, with underwater visibility of up to 60 m (200 ft). It is also a body of water that has captured my imagination. I have been there before and I liked it. Now I hope to spend the winter 2020 – 2021 there just drifting around living a simple life in a simple boat thinking about my life and about the world and just enjoing myself. When spring comes I will head north stopping in the Acores some time before sailing back to Sweden rounding Scotland.
In Sweden final preparations will be done for a voyage to the Southern Ocean and beyond. Well that's the ambitious plan, but my present boat inspires much confidence and health and moral is good so please support my project and do subscribe to my YouTube channel because I hope to learn to do videos and post more once the boat is in the water.
Back to the bottom paint. The Golden Globe Race has given the participants plenty of problems with marine growth. Exlex is a different boat, she draws only 20 cm or 8 inches and with a beam of 1,2 meter or 4 feet I can with my nose above the water reach her whole bottom to clean it. I have used Coppercoat. If that does not work to my satisfaction it is easy to paint it over. The reverse is not easy.
Some pictures below.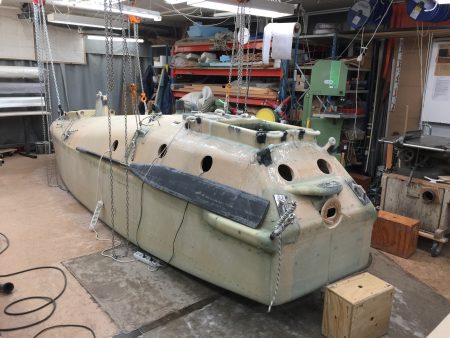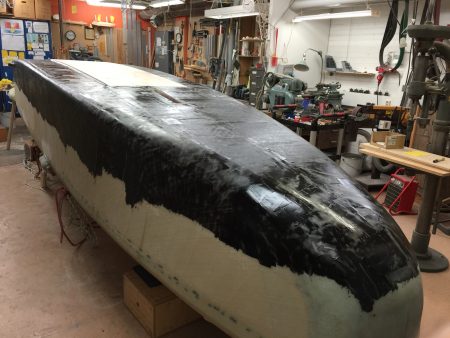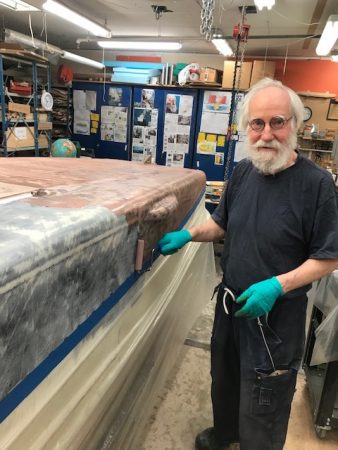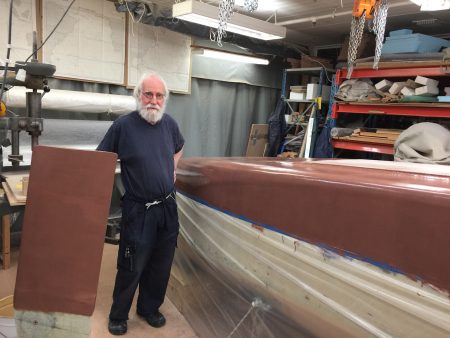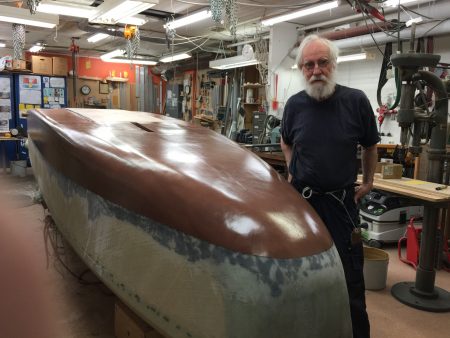 To be continued…
Regards Yrvind