"There's a Hole in My Bucket" is a children's song, based on a dialogue between two characters, called Henry and Liza, about a leaky bucket. The song describes a deadlock situation: Henry has a leaky bucket, and Liza tells him to repair it. To fix the leaky bucket, he needs straw. To cut the straw, he needs an axe. To sharpen the axe, he needs to wet the sharpening stone. To wet the stone, he needs water. But to fetch water, he needs the bucket, which has a hole in it. Harry Belafonte made a famous record of it in 1960 well worth listening to.
After finishing the hull and I started to make the lunch boxes, but before installing them I had to do the ventilation system so I started in my bedroom with the stovage, but before finishing that I had to do the ventilation system but before doing that I had to do the deck, but before doing the deck I had to do the mastholder.
I have also started on the coamings for the two hatches.
Now the mastholder is done ready to be installed, the deck is laminated on the inside ready to be put on, in other words the deadlock is broken. Soon there will be some progress.
Below some pictures.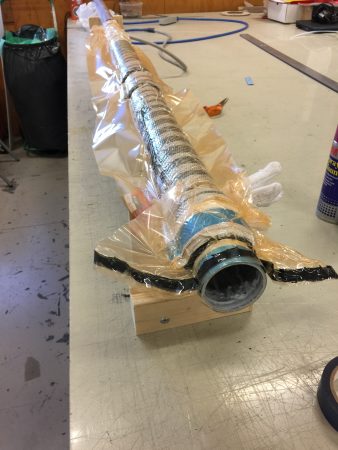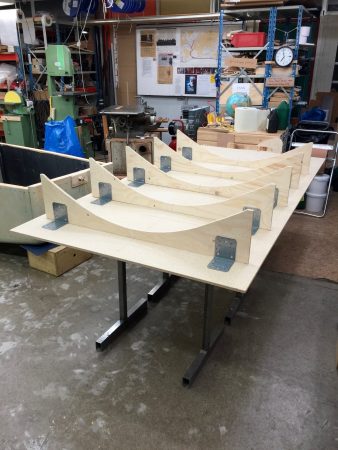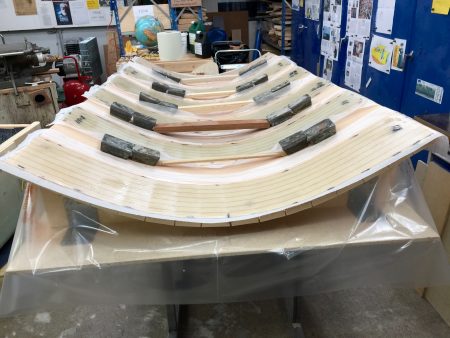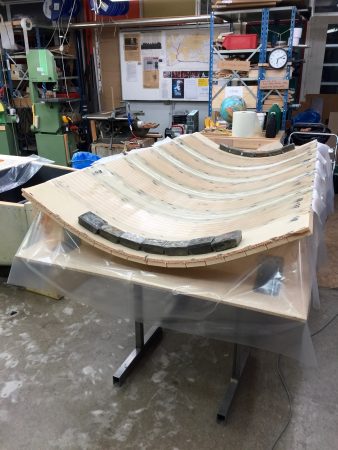 To be continued…
Regards Yrvind.