Its not going to be a plywoodboat, but I cover the moulds with plywood to in an effort to shape the bow to an compound curvature. That way I hope to be able to give Exlex a spoonbow.
Some pictures below.
The first one the bow that I try to make into a spoon shape. It is not evident how to do that but the idea is to make it in stages.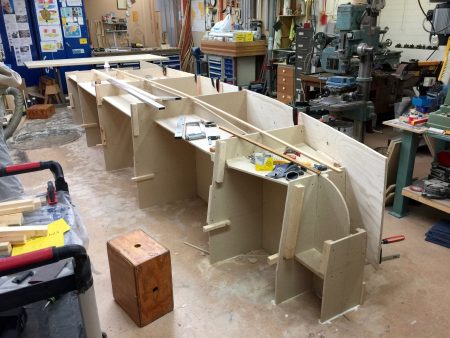 The aft part from above. More plywood pieces is on its way.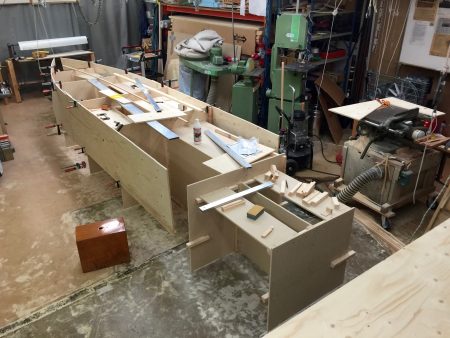 The stern.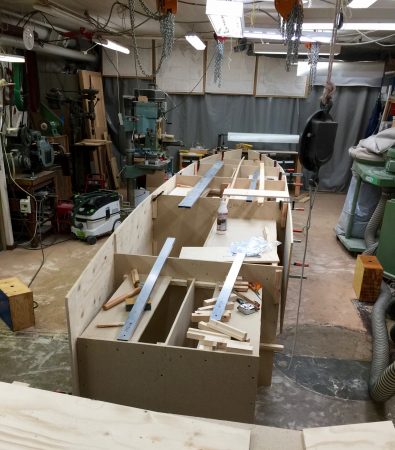 Screw scarfing the Yrvind way.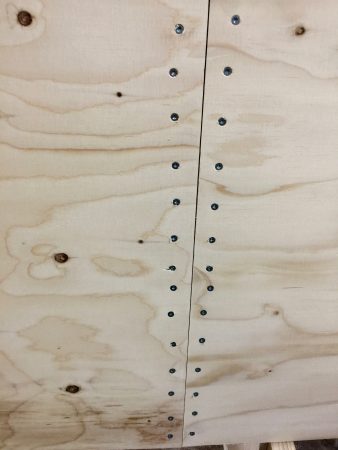 To be continued…
Regards Yrvind.