Ex Lex is now lifted off the moulds.
Below are some pictures.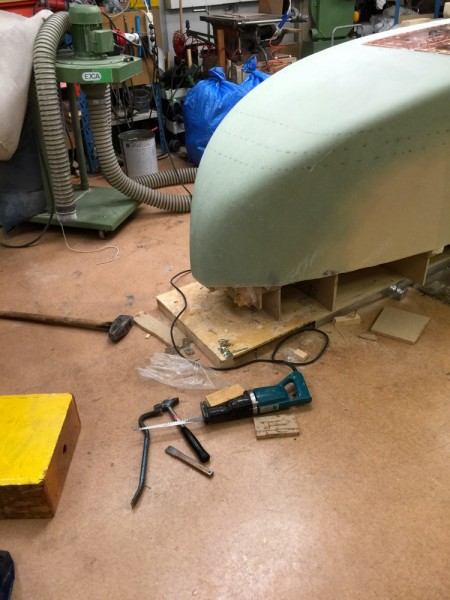 Knocking down the front mould.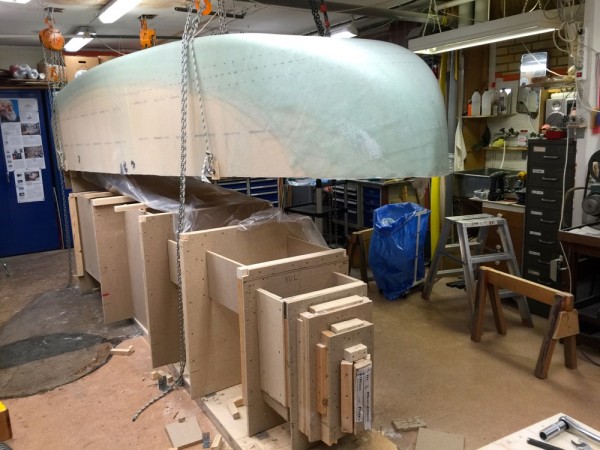 Lifting her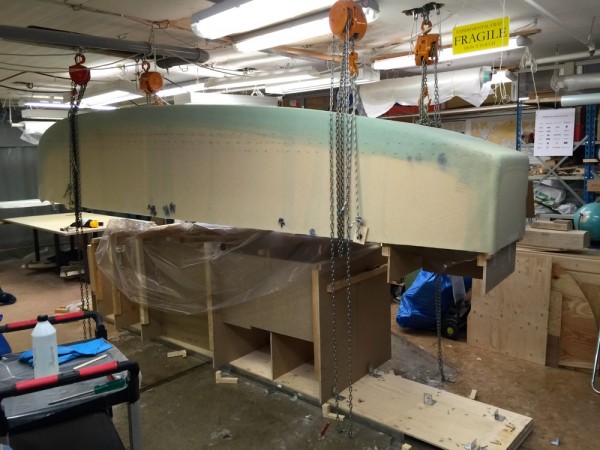 Stern viuw.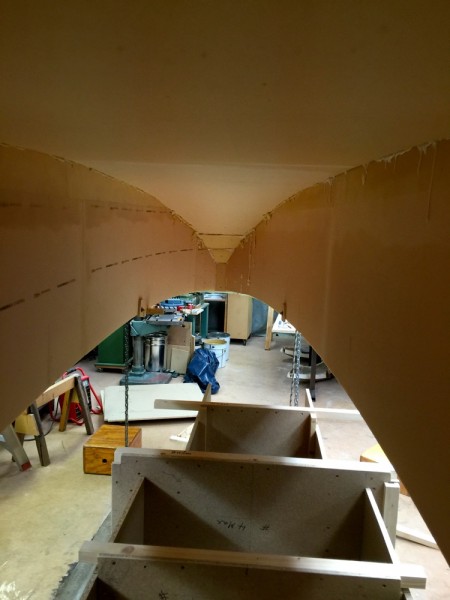 First look inside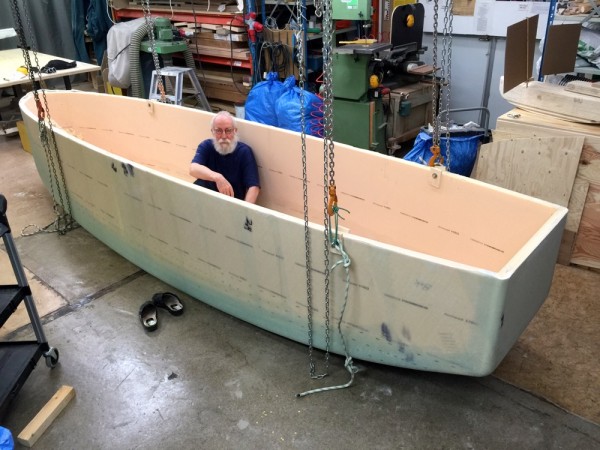 First time inside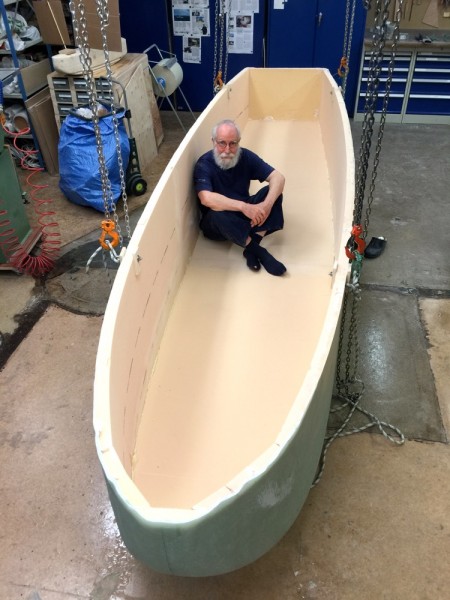 4.48 long with a beam of 1.04 and a high prismatic she should give me enough space and at the same time be easy to handle.
To be continued…
Regards Yrvind.