During test sailing the AIS-reception and transmission was not good. Reason antenna was low down I guess.
Also Exlex proved to be very stiff. I decided to add a mast. One more mast will increase sail area by 50 %, from 4 square meters to 6.
The new mast will be a glass one. Glass masts are heavier than carbon ones but the AIS-antenna can be placed high up inside her. A third advantage is that by placing the third mast well forward it will aid Exlex running downwind. Exlex masts are self-standing having no shrouds. I can thus let out the sails more than 90 degrees with no chafe. Should Exlex head up into the wind the windward sail get more pressure and the lee one less thus making the system stable and self correcting. Exlex is a simple boat with no selfstearing gear. To make her keep her coarse I find a equilibrium between forces acting on her.
Usually a glass mast is more than twice as heavy as a carbon one. The glass one that I made came out at 2.8 kilos. The Europe Dingy masts are 2.5 kilos each for the same lenght. The reason that the different masts are nearly equally heavy is that, Europe Dinghy's mast are restricted by racing boat rules. Their mast are forbidden to be as light as they can be built. The boats started out with wooden masts, then, came aluminum, then carbon. To be fair to the wooden mast owner's carbon masts are ballasted with glass. Very democratic, but its one more example on how racing rules makes bad boats. Racing boats are not fast but fair. Cruising sailors that not compete should avoid boats influenced by racing boats. Unfortunately that is not possible unless you build your own.
Exlex mast holder will be attached to the strong center board case. To be able to fit the mast holder vertical I have placed a square piece of wood in her to have some thing to measure against. I did not have a pipe that fitted.
Doing a calculation using Pythagoras theorem. I found a neat formula that helped me to find the side of the wood, just divide the pipes inside diameter by the square root of 2.
Below are some photos.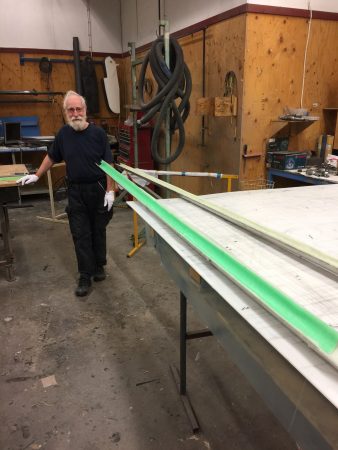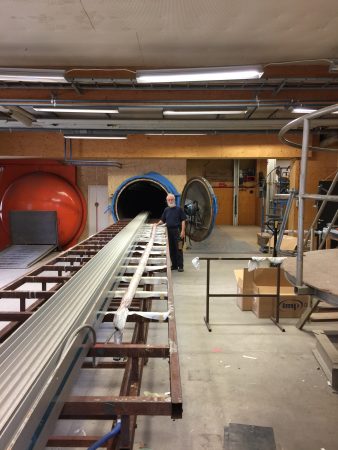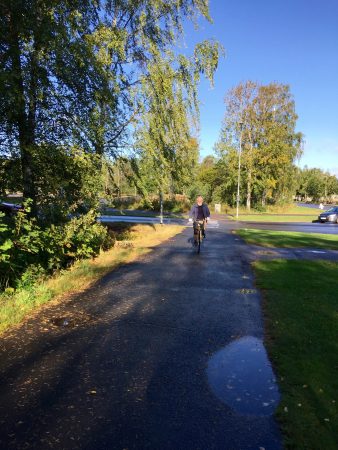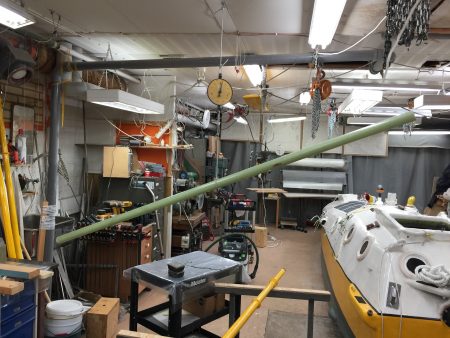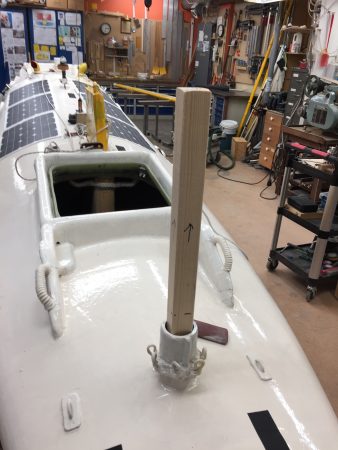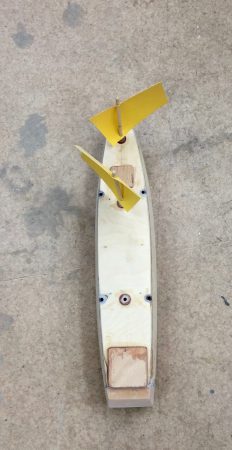 To be continued…
Regards Yrvind.