Today I removed the pealplay and turned the boat over to evaluate the new set of possibilities and do some work on the inside. Meauring the boat she turned out be 5.76 meters, 18 feet and 11 inches, pretty close to 19 feet a bit longer than expected. I am pleased.
Foto 1 me with the ripped of peelply.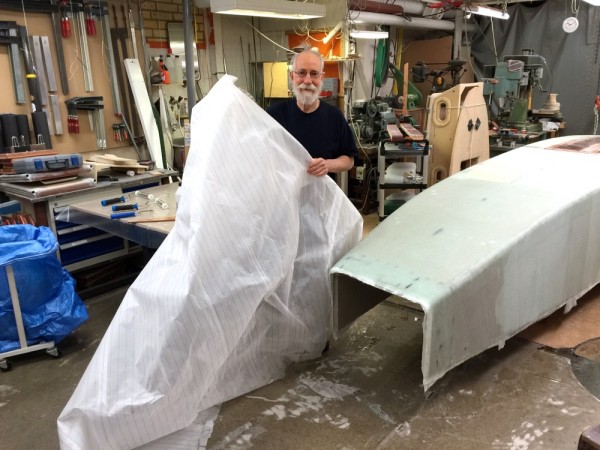 Photo 2, Me at the end of Ex Lex.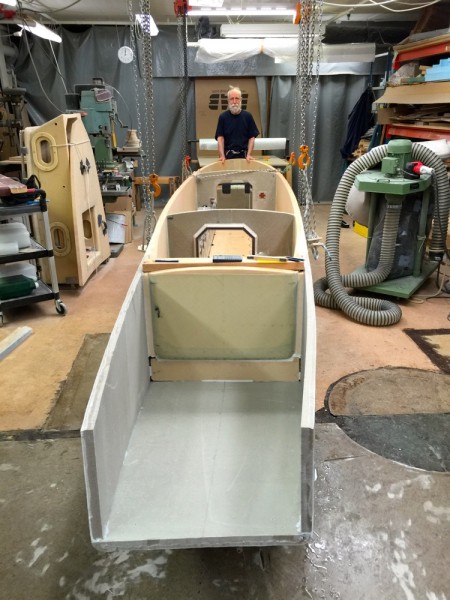 The extension will contain a box for more food, swim fins, snorkel and diving mask and such things. Behind the box a swim plat form that includes ground gear. Mock ups will determine it.
Also there will be a boarding ladder which foulded up and extended behind the boat will support the yuloh. Raised even more it will be an safe and comfortable place to excrete from.
Ex Lex will have twin rudders.
To be continued…
Regards Yrvind.