The full scale moulds are now done, all eight of them.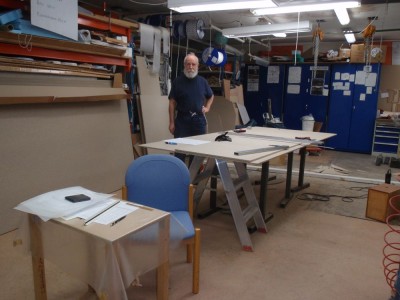 Marking the lines on the particle board prior to cutting them  with the jigsaw.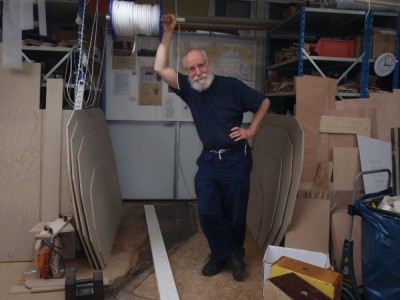 The four aft ones to the left, the four foreward ones to the right. For a ten foot boat I made her as big as I judge is consistent whith seaworthiness. I plan to spend one year non-stop in her.
Besides that I prepare myself and the previus boat for the Stockholm boatshow which opens next week.
There is plenty of snow here, the boat is at the moment inaccessible but milder weather and rain is announced. I hope for the best, that the snow will mealt away.
At the boat show I will show the previus boat give lectures and anser questions about the coming trip around in ten. I will sell my books and give out leaflests motivating the commitment, welcome.
Regards Yrvind