1 of May here in Sweden. Trees are getting green, the sun out and the sea blue. Time to go sailing. Departure is planned to 21 of this month.
Luckily most things are in there place. I am getting a bit nerveus as if something have been forgotten. I prepare for one year at sea, hoping for 300 days.
A new rollover test is planned for 18 of May 14:00. Not that I think its neccesary, Exlex should have even better stability now with all the food and water, but yacht design is complicated, so just to be sure.
It will be nice to know for sure that Exlex always will comes back after capsizes.
Below a few pictures. Click once or twice to enlarge.
Below my touthbrushes and bowl and waterbottle. Also a knife and a ratchet and Torx bits fitting the screws holding down the hatches.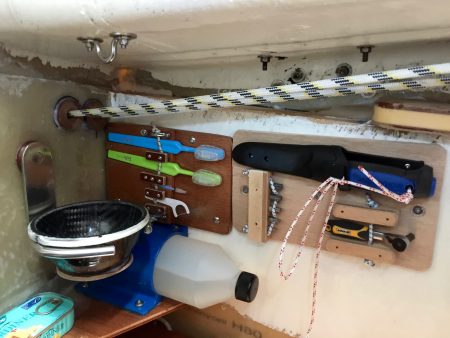 The tracker inReach is positioned in the main cabin. I have tested to send sms texts 140 characters. I think I got the hang of it.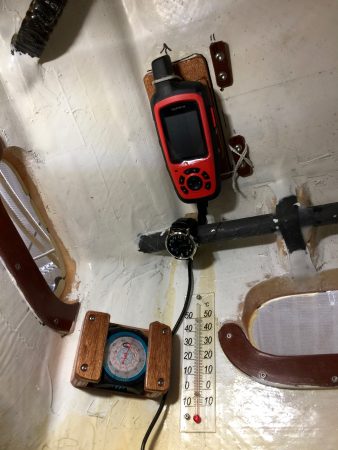 Trying out Blue Peter: All persons should report on board as the vessel is about to proceed to sea.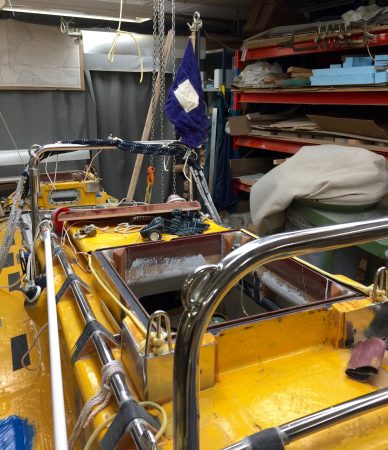 To be continued…
Regards Yrvind.