There is not much headroom under deck in Ex Lex, therefore to get from one end of the boat to the outher  have to move like a monkey using my arms.
When laying on my back pulling my feet towards me so that my knees raise there is when the feet are as near  my buttocks as I can stretch my body, a maximum  clearence, abouve my knees to the deck, of 1 cm, a space reserved for the blanket. Handholds are important.
Below photos of handmade hand holds. Light and strong.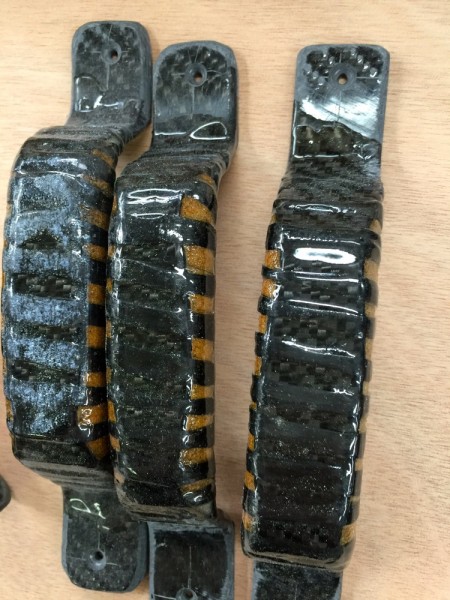 Below photo from the side. I found a inside space of 25 mm (one inch) hight fits my hands very comfortable. These handholds are constructed with Divinycell as a core, I have been used on a number of boats.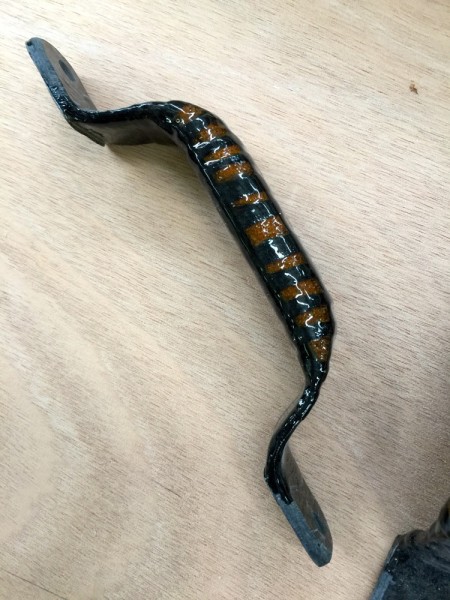 Below are a photo from the part of the deck house that is forward of the waterproof bulkhead.
The openings for the four windows can also be seen.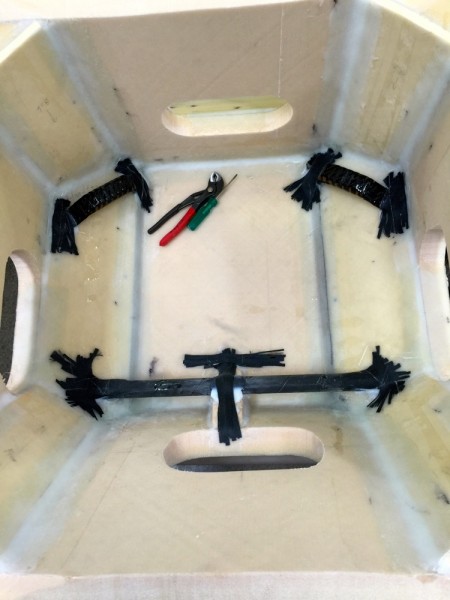 Below the part of the deck house aft the bulkhead. The opening for the hatch can be seen. The channels for the wentilation system can also be seen. To get the channels in the same plane on the bulkhead, the starboard channel crosses to port above the hatch, the two descend on the port side. On the flour the port one crosses to the starboard. When the deck house gets laminated to the boat I continue the channels.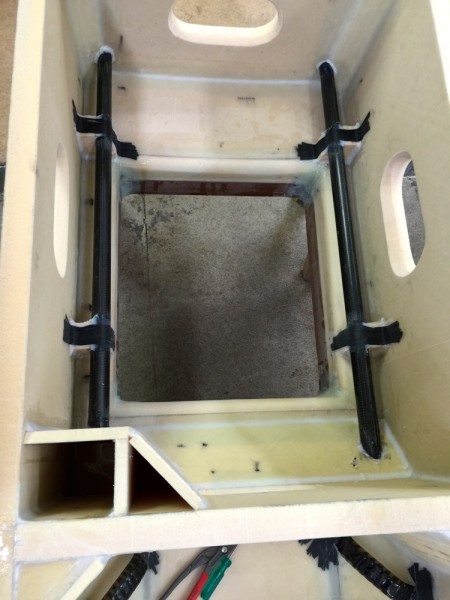 The grab rails and handholds are attached with NM-epoxy reinforced with many short pieces of carbon rowing. To cut the pieces would be booring and time consuming. I therfore used the following a method to speed up the process.
I winded up the rowing on a piece of wood in the lathe.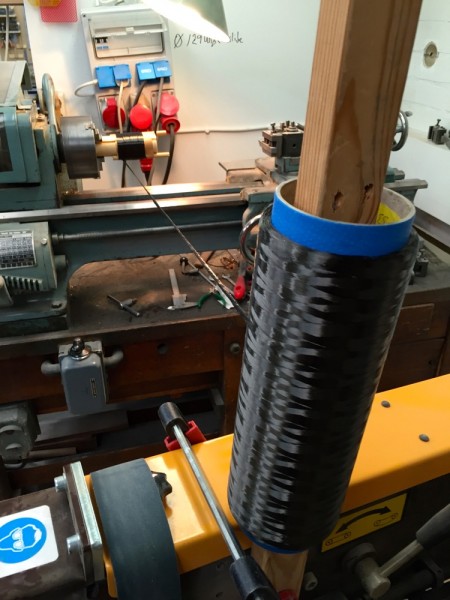 A closer look. To get different lenghts I taped on spacers.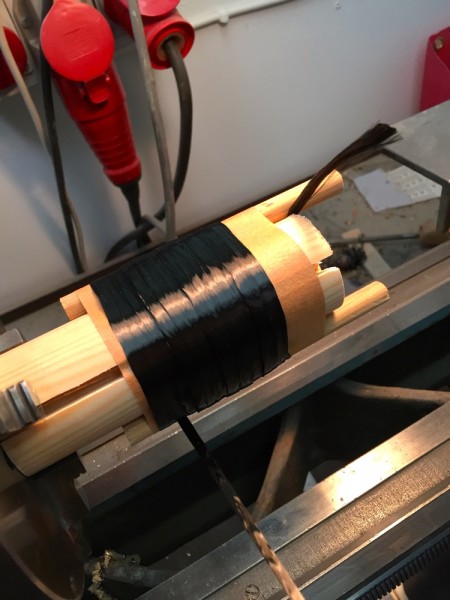 In the wood I had made a slot to insert the scissors.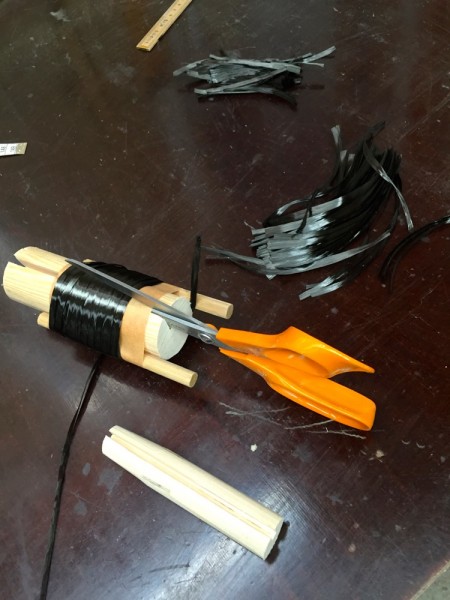 It worked well.
To be continued…
Regards Yrvind.