Yesterday was my 74th birtday. A package waited for me at the post office. On open it I found the an award with the following inscription:
THE SMALL CRAFT ADVISOR MAGAZINE HELMSMAN AWARD 2013
PRESENTED TO
SVEN YRVIND
IN RECOGNITION OF HIS EXCEPTIONAL CONTRIBUTION TO THE SMALL BOAT COMMUNITY.
The camera never lies. As proof of the above I proudly enclose two pictures. Click once or twice to enlarge.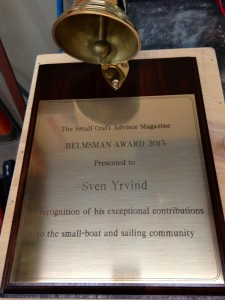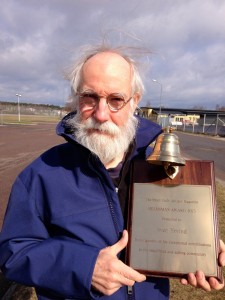 Regards Yrvind.