Exlex is now out of the workshop and in the warehouse.
Getting her out was very close. I had 3 centimeter to spare as she had to make a 90° turn to get out of a sidedoor. But with the help of a few friends it went fine.
In the warehouse she is now rigged for the first time. She has two side by side mast for her two balanced lugsails to run before the wind.
There is also a thierd mast for a Bermudan aft sail to help her getting into the wind.
There is no pulliy at the mast tops to give the hailyard omnidirectional for the lugsails, but as the sails are not big it worked fine.
In fact so far everything worked fine.
The launching is planned to Tuesday 8 August. Time: 2 pm at Västerviks Båtvarv Solbergs Udde Västervik Sweden.
Check this website monday just in case something unexpected has turned up.
Persons with a positive interest in small cruisers are welcome to watch.
To find Exlex stability range a roll over test with me inside is planned.
A few copies of a 72 page booklet in swedish with colour illustrations booklet about Exlex, small cruisers and the planned voyage coming from the printer this friday will be for sale. Price 100 kronor.
Crowdfunding without middleman:
People who like to support my project are welcome to Swish donations to 0706 200 550 or use the donation button on my website.
Below are some pictures, click once or twice to enlarge.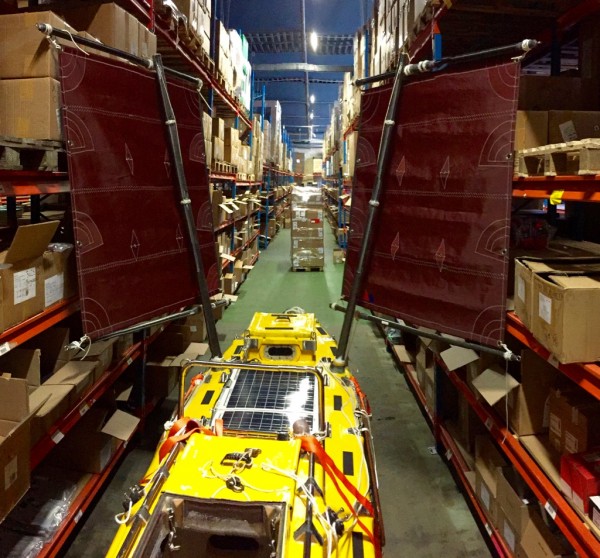 Running downwind the sails will be sheated out more than 90°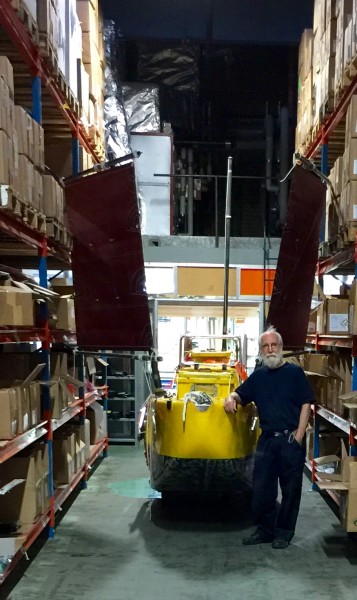 Vy from up aft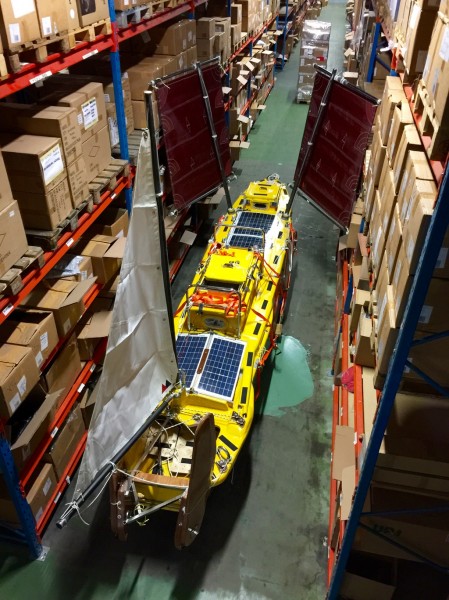 To be contiued…
Regards Yrvind.