Ex Lex is now laminated on the inside and i have started the delicate compromise of of dividing the space. There is a bedroom in the middle and in front of that a waterproof bulkhead with a door leading to a foreward compartment where from a hatch I can handle the sails and leeboards.
Behind the bedroom is a similar arrangement. From that hatch I will scull the boat and do a bit of observations and enjoy nature.
The hole in the foreward compartment seams to be more than ample. I probably reduce its size.
So far thing are working very well.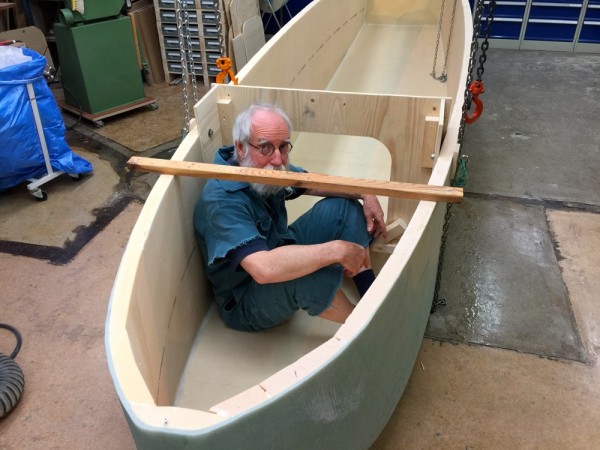 Tomorrow I cut the hole in the back bulkhead.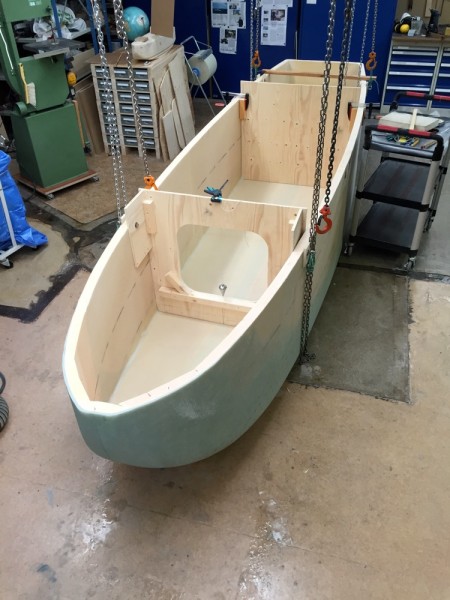 To be continued…
Regards Yrvind.