The main bulkheads are in place. they are now also filleted and taped with carbon fiber +45°/-45°.
Next step is to do mock up of water storage. There is 12  five liter jerry cans. 6 on each side. Empty ones can be moved to leeward. I think I have found some AGM batteries with the same with 19 cm as the jerrycans.
Also in the stern a mock up for a lazarett is made. It will be the place for oilskins, diving flippers and mask. There will also be a snorkel although my lack of teath make the use of it difficult.
Below some pictures.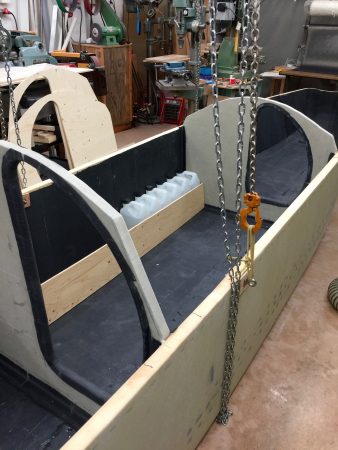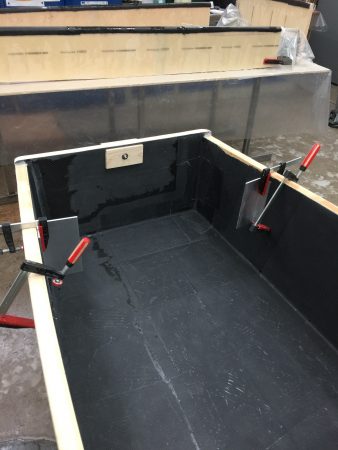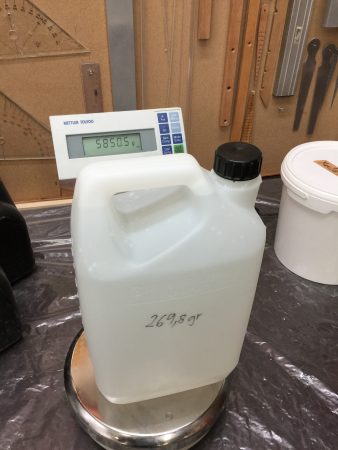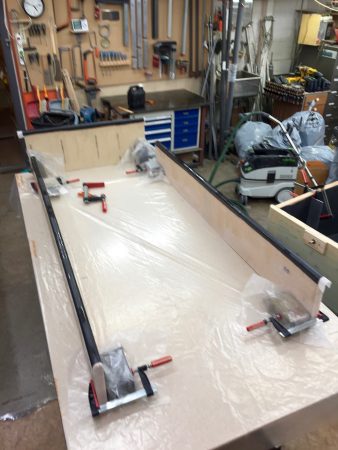 To be continued…
Regards Yrvind.