Today the modell is nearly complete and I am very pleased with her shape so I did a mockup of her midsection to verify if it suited me anatomically. Beppe my webmaster was here and took the pictures.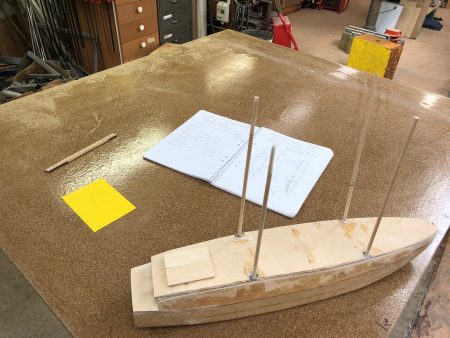 The modell with 4 of the 5 masts. The fift one will be towards the bow not unstayed but supported by shrouds and a stay with a small roller furling device. The notebook in which I did all the drawings during my Atlantic sail in Exlex is in the background. Klick once or twice to enlarge.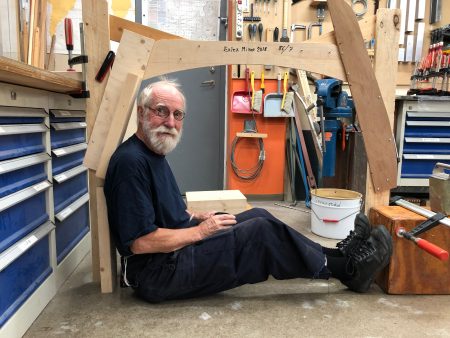 Above, me and the almost twodimensional mockup. I feel very right. compared to Exlex here is tons of space. I sit athwartships.
To be continued…
Regards Yrvind.