Today I have been sailing Exlex two times light winds on boath occasions.
She sails very well and comes about easily. She is very stedy. I am happy with her. There is however room for improvements here and there. Something for the coming winter.
There is some videos made of her sailing. A friend have promised to put them on my webbsite. I am an 80 year old dyslexic and have very pour knowledge about computers and such things. I leave it to freinds when they have time.
Below is a photo showing Exlex exelent stability click once or twice to enlarge.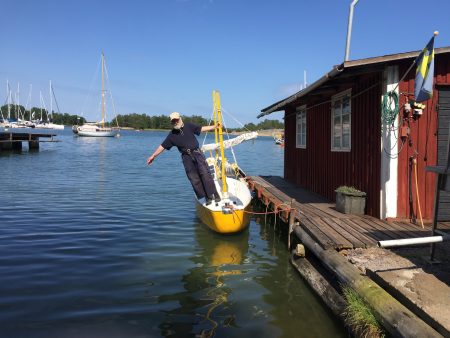 To be continued…
Regards Yrvind