My stuff, what I managed to salvage from Exlex has arrived from Madeira and is now in the workshop to be used on Exlex Minor.
Thanks to everyone who has donated making the expensive transport possible, including the airplane ticket for myself.
Picture below.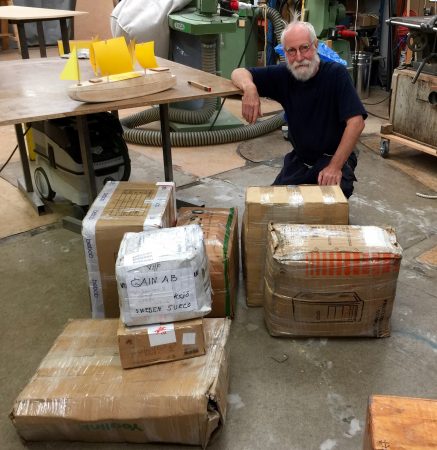 I am still trying to get plywood. I am hoping for next week when more people are back from their hollidays. In the meantime I am cutting out bulkheads and moulds for Exlex Minor and doing odd jobs.
To be continued…
Regards Yrvind