Hi Friends.
Space is now created for next Exlex the full scale wooden mock up.
The base the aluminum rectangular hollow sections are going to be securley attached to the flor.
After that getting plywood or kryssfaner as we used to say here in Sweden before our proud language got anglicized.
Photo below.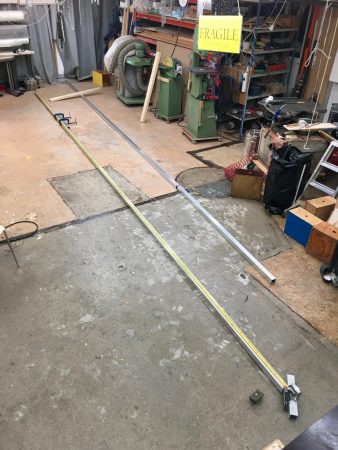 To be continued…
Regards Yrvind