I have been very fortunate in that Quantum Sails Loft in Kungälv have undertaken to sponsor me with sails. From previous experience I know that the do an excellent job. Below is Patric sewing on a sail to Yrvindaren. (see photos)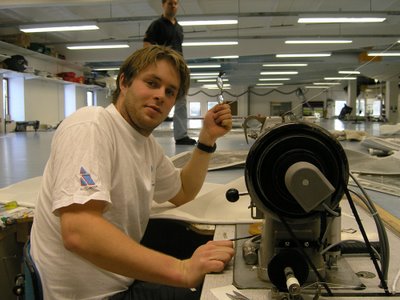 Here Henrik is showing all 0.5 sq meter of it.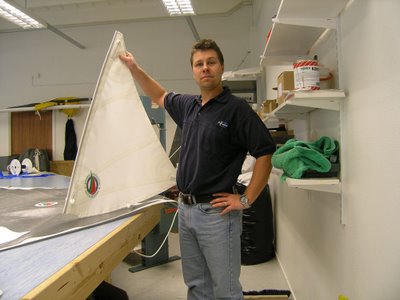 Quantum sails will sponsor an illustrated lecture in Göteborg on next Wednesday the 29 October 6 30 pm. If you are interested in hearing me talk about my voyages take contact with quantum sails phone 0303 10818 The talk will be in Swedish.