Hi Friends.
Yesterday I recieved the Divinycell for the hull. Its is 70 mm H 80.
Today with the help of Peter and a ratching strap as clamp we scarfed 3 sheets.
Picture below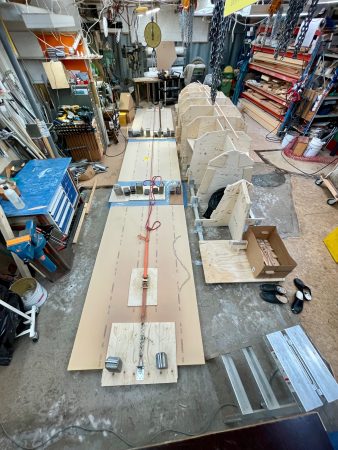 We also made a video for my Youtube channel. I suggest that you subscribe as more and more uppdates on the building of Exlex the Canoe Yawl 6.4 meter long 1.4 meter beam will be on video.
To be continued…
Please support Exlex.
Regards Yrvind.