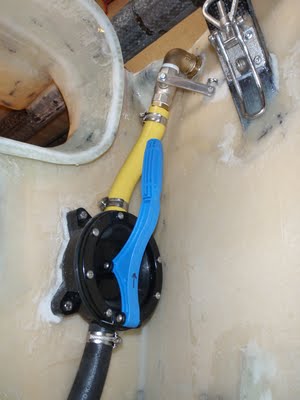 Forward of the forward bulkhead I have now installed a pump, manual of course. I do not expect a leak there, but when for example I am beating into the south east trades at the equator it can for a Swede be uncomfortable hot with hatches closed. Now I can keep the forward hatch open and now and then at ease pump out any spray water.
At the bottom of the fore hatch is a 16 mm stainless pipe in form of a triangle. To it I can tie down anchors and other stuff to keep them in their place. This is important.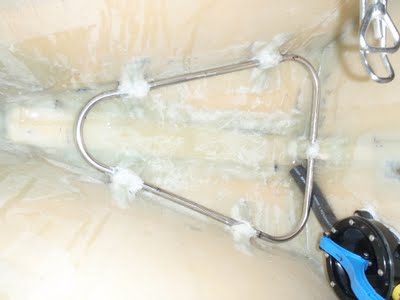 To prevent water enter the back way I use a valve. Most marine hardware comes in King Size therefore I remade the handle to a smaller one. Also before the valve only closed one way, the wrong way to the left, now I can close it to the right.
Below the original handle and the new one.