Beside sardines I will eat energy bars. Below is a photo of my fiend Petter helping me to find a good formula.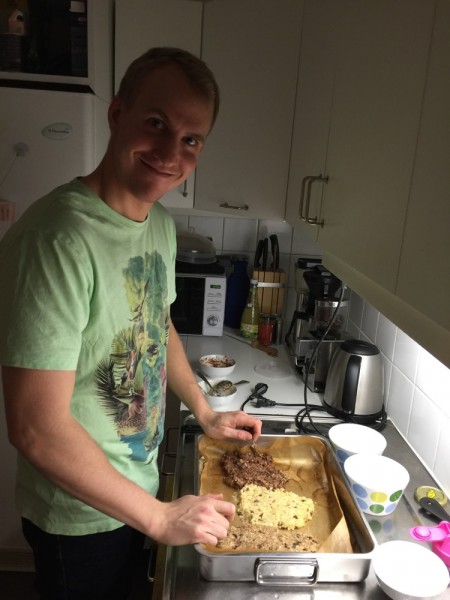 On a long voyage the fat in nuts powder milk and such can go rancid, to prevent that I have acquired a chamber vacuum packing machine. Möllerström have supplied the machine, AGA and Pylad have supplied inert gas.
Below me, the machine and the gas tube among my books in my one room flat.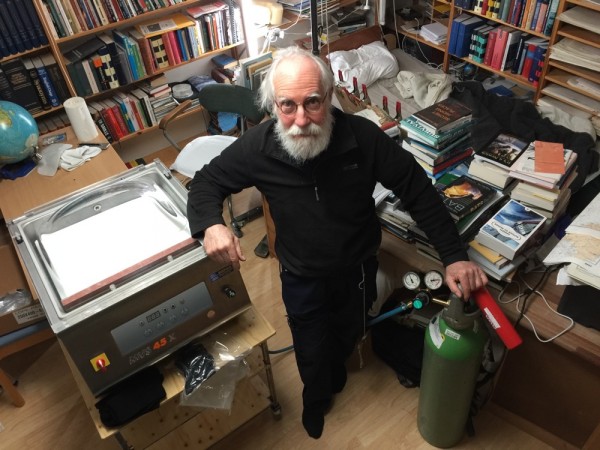 The vac creates 99,8 % vacuum. That way the fats cannot oxidize and get rancid, but the package also gets hard as bone. That makes a tight stowage impossible because there will be spaces between the parcels. To get around that I fill the empty chamber with 30 % inert gas a mixture of nitrogen and carbon dioxide.
That way the parcels get soft enough that I can mold them into such a shape that they fill out the available space in a desirable way. The gas in the parcels is inert no oxidation can happen and there is enough outside pressure on them to make them compact.
Bonus: Below a picture of me and Robban at a TV show Stockholm yesterday.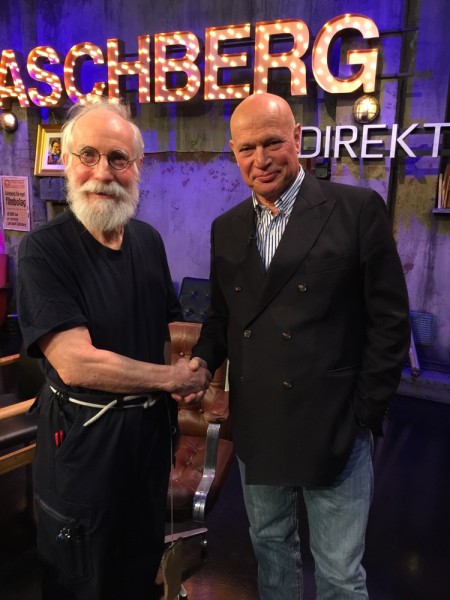 To be continued…
Regards Yrvind.