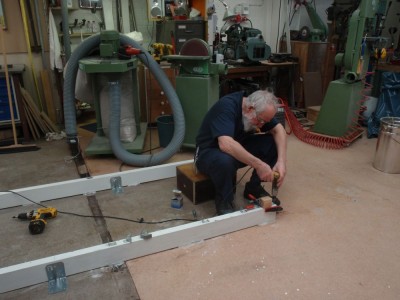 The beams on wich I put the moulds. The have to be level in all directions and equally spaced.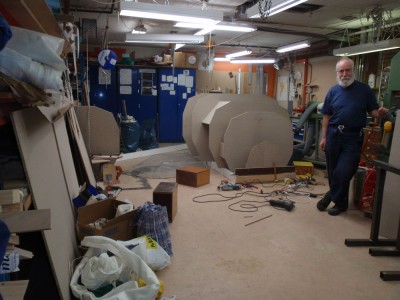 Here the foreward moulds are upp. The spacing is 60 cm. There are extra half moulds at the ends at 30 cm spacing. I now realise that the curvature has so small radius that I have to insert even more moulds at the ends at 15 cm spacing.
But first two weeks at the Stockholm boatshow, leaving wendsday morning. Come and have alook.
Regards Yrvind.