Exlex have now been in the water for two days.
A strategy for the initial stability has been found.
The idea is to use the cargo capacity as ballast when testsailing. For the real voyage I will bring along flexible water tanks in their collapsed state and as I eat my way down I will replace eaten food with water.
The problem was I had not any siutable tanks in the marine market but now I have found them in the outdoor market in capacity 4, 6 and 10 liter capacity.
Today I added 125 kilo ballast and one mast is removed leaving two up which I will shift araound.
I have also sorted out the some of the rigging.
Now she feels fine, now there is hope.
Below two pictures: Click once or twice to enlarge.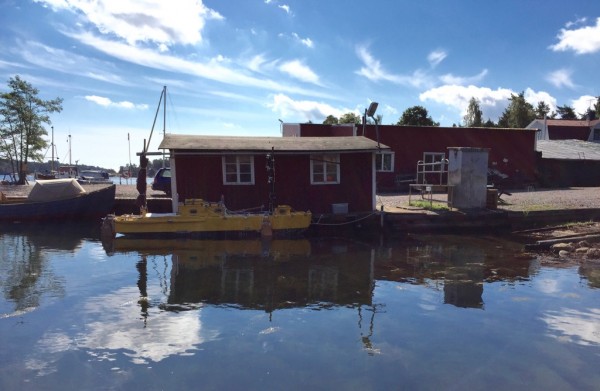 and one from the bow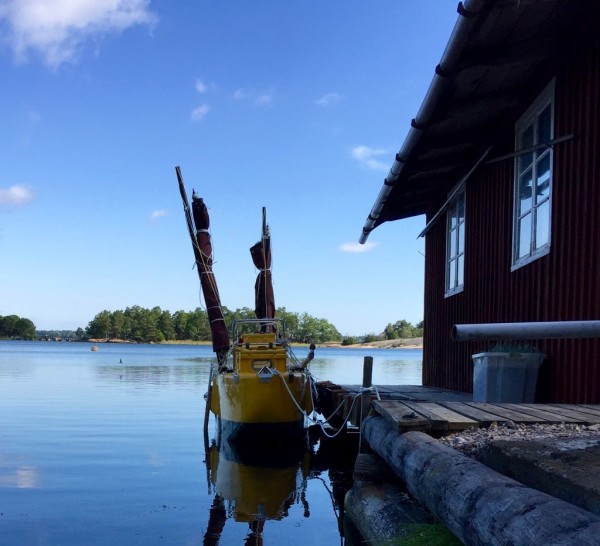 To be continued…
Regards Yrvind.