When the archaeologist studied the pyramids they found to their surprise that the four courners of the base where in the same plane whithin millimeters. How that had been done thousands of years ago was a mystery. Finally they realised that the pyramid builders had digged a ditch around the pyramid lined it with clay and filled it with water. In that way they got the four corners exactly level and in one plane.
I always liked this tale so when I was going to create the neccesary flat surface for my hatch gasket I simply pured in a few millimeters of NM-Epoxy. Et voila a perfectly flat surface was created.
Below is a picture of the hatch frame. Click once or twice to enlarge.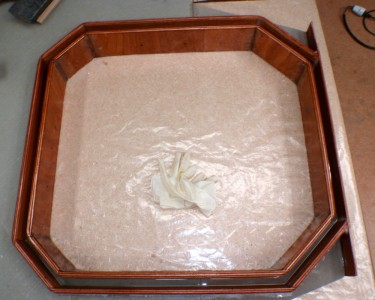 Below is a close up.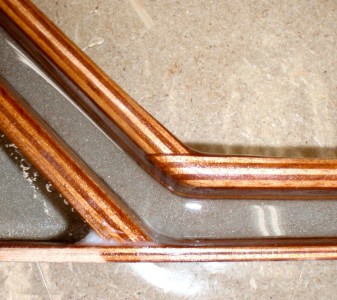 To be continued…
Regards Yrvind.