Exlex Minor is built using the sandwich princip, an superior way concerning weight, stiffness, strenght, insulation and flotation. The boat has however to be laminated on outside and inside.
After doing the outside lamination with the help of friends I have now started on the inside.
Before that the mess created by wrecking the mould had to be gotten rid of and the inside surface shaped to a nice finish.
Below are some pictures.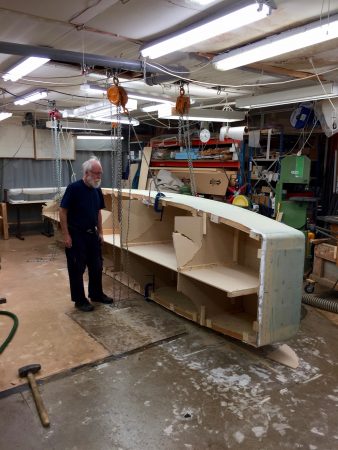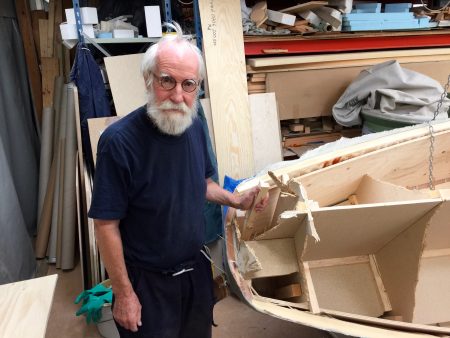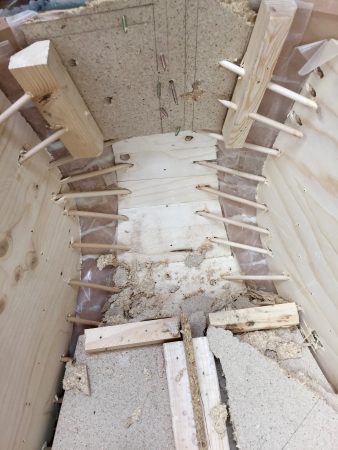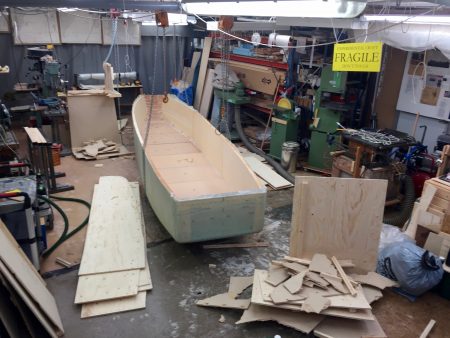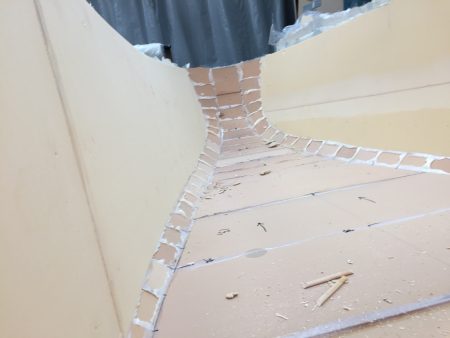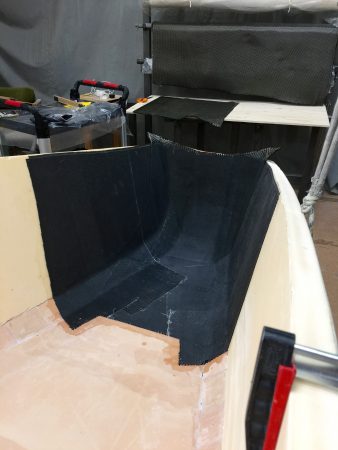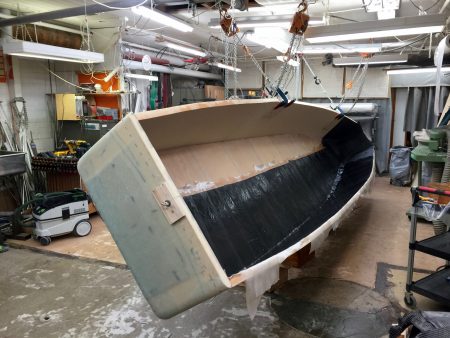 To be continued…
Regards Yrvind