Everyday I will show the boat and sell books. Twice, tuesday 5 of March and thursday 7 of March at 18:00 I will give free illustrated talks speaking about small boats, big oceans and distant islands, what I have been through and how I have survived.
Also there will be something about my planned 600 days non-stop circumnavigation. Qustions positive and critical will be answered. Everyone is wellcome.
Hera are some pictures of YRVIND TEN  arriving  boat show. The where taken by Beppe the webb master who helped me with the unloading.
First Yrvind getting permission to enter the show area.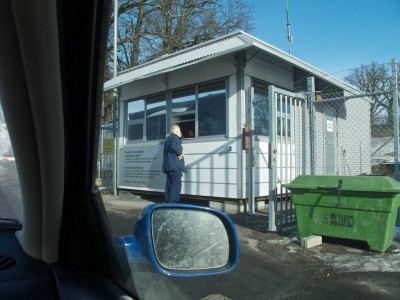 Secound picture. YRVIND TEN on the TK-trailer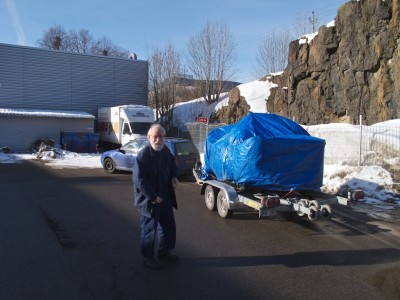 Third picture fork lift doing its work. Peaple are friendly to the little boat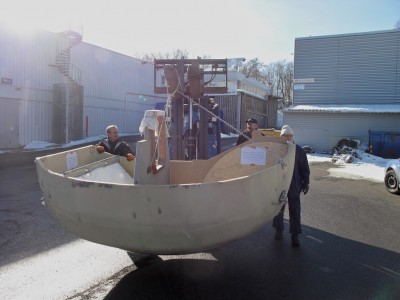 Everything goes according to the plan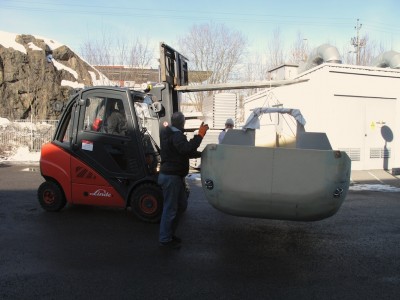 Yrvind thanking everyone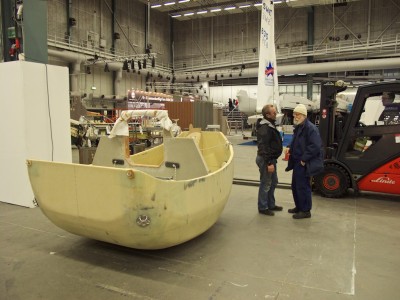 Finally the boat is on its place A07:14 and the illustrations are up on the wall.  The boxes filled with books fore sale.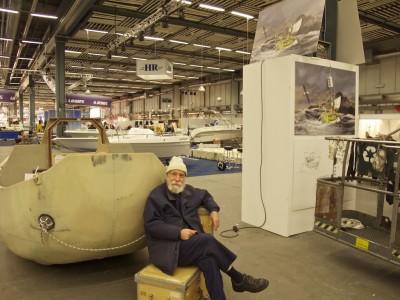 Regards Yrvind